Late last week, news broke that Heavy Media, which operates Heavy.com, one of the leading destination sites for men 18-34 was spinning off its Husky Media unit as a standalone ad management and network company. I found the deal intriguing and followed up with David Carson, co-CEO to learn more and see how it plays into larger trends I've been tracking.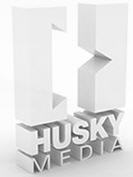 Broadband ad networks already compete vigorously with each other to build out their publisher networks and cultivate brands and agencies to obtain a share of their spending. The networks are continuously enhancing their technology and trying to optimize their various ad units to demonstrate the superiority of their approach. And as I recently wrote in "Tremor, Adap.tv Introduce New Ad Platforms," some firms are now enabling ad aggregation in an effort to improve their publishers' effective CPMs.
With this context in mind, a key question is "does the world really need another video ad management and network?" David patiently explained that they've received a lot of outside interest in their units, namely the "barn doors" that are shown before the video plays, the subsequent skin that remains on the sides while the video plays, and the playlist-like queuing of video with ads judiciously interspersed (which Heavy calls its Video Guide). Heavy has avoided pre-rolls entirely. This interest spurred them to separate Husky.
David believes that each of these units offers superior value. As compared with pre-rolls, where David said "bounce" or early termination rates can be 50% (resulting in the actual content never being seen), with Husky's approach, there's a 90% completion rate, and particularly when users come through the Husky "Video Guide", the number of videos consumed can be 3-6 times greater. David also said they're seeing click-throughs averaging 1.6%, above industry norms.
So of course the next question is, if these units perform so well, what's to stop others from introducing them as well? In fact, David would encourage this, as he believes it would help educate the market and maybe help establish these as preferred units. As long as Husky continues to get its fair share that would be a win. Husky has patents on the skin, and how it works with various video players.
David said investor meetings are underway and he anticipates the company completing its own financing. Husky will have its own separate management team. Heavy also announced last week a syndication deal for its Burly Sports show to CBSSports.com, and, no surprise, Husky will be the ad platform. To the extent that Heavy can do other syndication deals where Husky gets included, that will help it gain market share.
Clearly there continues to be a huge amount of experimentation in the broadband video ad market. The Husky deal further shows that sometimes developing technology for your a site's own use can, if successful, end up creating larger financial value.