Friday, October 12, 2007, 10:51 PM ET
|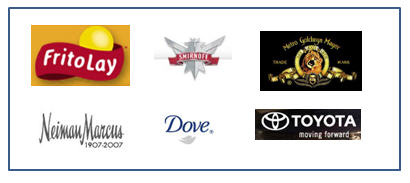 Question: What do Frito-Lay, Unilever, Neiman Marcus, Heinz, Toyota, Smirnoff and MGM have in common?
Answer: In just the last month each of these companies has announced plans to launch some type of broadband video marketing program. Beginning of a trend? You betcha.
Premier brands from one industry to another are recognizing the importance of using video to reach out to and engage better with their customers. Yet I read with interest this piece in yesterday'sWSJ, discussing a big marketers' conference that sold out for the first time ever this year. Adapting to the digital world is a top concern. A Booz Allen survey found that most marketers allocate only 5-10% of their ad budgets to digital media, while online usage continues to soar.
So kudos to the companies mentioned above and the others which are taking their first steps into the broadband world, trying to figure out what tactics work in this new era. Their efforts are varied and reflect the sense of experimentation pervading the market. Consider - Frito, Heinz and MGM are all using some type of content to incent UGC activity. Unilever's Dove soap and Smirnoff are posting original video on YouTube, trying to catch a viral wave. Meanwhile Toyota has devised a new Xbox game called "Yaris" after one of its cars.
As the Super Bowl season approaches, we can expect a lot more broadband video activity from the marketers. Almost 2 years ago I wrote, "The $10 Million Super Bowl Ad". It's worth a peek, I think we're heading in that direction as marketers realize how broadband tie-ins can breathe huge additional life into 30 second Super Bowl spots.