Builidng B, the stealthy, well-funded startup I wrote about last December, is at last pulling back the curtain today, unveiling "Sezmi" as its new name and releasing details of its end-to-end system for delivering traditional television programming and broadband video directly to the TV.
I got a preview of Sezmi (pronounced "SaysMe") at a private briefing with company executives at NAB 2 weeks ago. Upfront I want to offer a huge caveat that I only saw the system in demo mode so I cannot vouch for its performance in actual, scale situations. That said, if the system works as described, then I

would rank Sezmi as the most promising approach I've yet seen for bridging the currently separate worlds of broadband video and TV. Sezmi could well be the first bona fide broadband/on-demand competitor to cable TV and satellite operators.
First things first. Sezmi should not be confused with broadband appliances seeking to bridge broadband and TV, such as AppleTV, Vudu, Akimbo and others. I am an avowed skeptic of all of these. Sezmi does not focus on delivering broadband video as an add-on to existing cable/satellite subscriptions. Rather, it is looking to replace these providers by combining the best of the traditional linear broadcast/cable network model with broadband, on-demand, digital video recording, personalization, social networking and ease-of-use that many of us now consider second nature.
Sezmi is a complete system, providing an antenna, set-top box and remote control to the consumer. One of Sezmi's key innovations is "FlexCast," which leverages multiple delivery networks to get broadcast/cable channels and broadband video into the home. In fact, the traditional channels are the bedrock of Sezmi's service offering, enabling it to be a true competitor to incumbent video providers. Sezmi leases digital broadcast space from local stations to efficiently deliver these channels, which can be watched in either familiar linear mode, or in recorded on-demand mode (note the initial set-top box comes with 1 terabyte of storage, soon to be 2 terabytes). For broadband video, it makes use of the existing broadband ISP connection.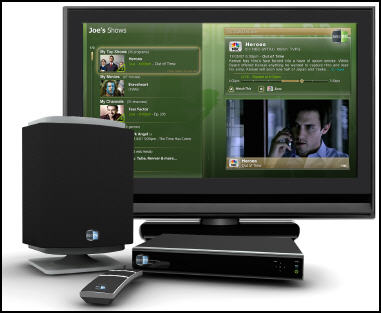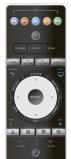 Sezmi creates an entirely new, and exciting user experience that digital media enthusiasts will instantly recognize, and I believe, value. These include the remote control with an iPod-like scroll wheel, no numeric keypad and one-touch personalization for family members. There is also the on-screen navigation, which groups shows by episode, and presents them in personalized home page-like settings. And there's targeted contextual advertising, allowing familiar click-through options.
Recognizing that a direct-to-consumer approach would be costly and slow to scale, Sezmi has adopted a partner-centric go-to-market strategy. It is working with ISPs, telcos and others who seek entry to the video services business. Buno Pati, Sezmi's CEO/co-founder told me he expects consumer pricing would be approximately half of today's digital cable tier, including HD and DVR capability. I suggested that might imply a $35-40 per month fee. While not confirming that number, he said he wouldn't disagree with my estimate.
If Sezmi can work out its economics with partners and deliver that pricing to consumers, it would be a very compelling alternative to today's cable/satellite offerings. The key is to whom? In my briefing many types of customers were mentioned: analog subscribers, new HD TV purchasers, over-the-air households, and others. Given how ground-breaking it service is, in my opinion Sezmi needs to go after digitally savvy audiences first.
Today the company is announcing only that it is commencing trials in pilot markets and expects commercial launch with partners later this year. All eyes will be on Sezmi to see if it can execute on its bold vision. If it does this is a company that has major disruptive potential.
(Note - very coincidentally, Sezmi CEO/co-founder will be on my Digital Hollywood panel next Wed, May 6th at 10:45am)