Happy New Year and welcome to 2009.
The new year is picking up right where the old year left off - with Netflix adding yet another way for its subscribers to use its Watch Instantly streaming service on their TVs. Today's announcement that its WI software will be embedded in a select number of new LG "Broadband HDTVs" is more evidence of how content providers and consumer electronics companies are aiming to go "over the top" of cable/satellite/telco, driving high quality broadband video all the way to the TV.
The new LG Broadband HDTVs joins XBox 360, TiVo, Samsung and LG Blu-ray players and Roku as options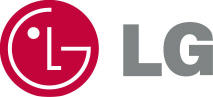 for Netflix subscribers looking to watch WI on their TVs. The differentiator here is that this is the first "boxless" approach, so it offers a potentially simpler (though not less expensive) solution for consumers. No doubt it is the first of many deals Netflix will announce with TV manufacturers in '09.
Still, my bet is that the group of box-based solutions will matter more to WI usage for a long time to come. That's because, even though LG is the #3 HDTV manufacturer, TV set replacement cycles are getting longer with the down economy, the new Broadband HDTVs will likely have a several hundred dollar price premium, and importantly, a solid portion of the existing Netflix subscriber target audience for these broadband sets may have long since been using one of the box-based alternatives and not see a lot of incremental benefit in buying one of the LG Broadband HDTVs.
Nevertheless, I think an interesting target market for these sets are non-Netflix subscribers, who are open to a "cord-cutting" proposition. Netflix is laying the groundwork for becoming a genuine alternative to today's multichannel subscription video services. As I've said before, to make itself more viable as an alternative, the most important thing Netflix can do is beef-up WI's broadcast network programming library.

When top-tier broadcast network programming is combined with its movie catalog, Netflix could become very appealing for consumers who don't care much about cable network programs or sports. For $17/month for Netflix vs. $60/month or more for a typical digital TV package from cable/satellite/telco, the math on paying the premium for the Netflix-enabled LG TV becomes much more interesting. Importantly, the retailer has a much stronger hook to sell the LG Broadband HDTVs, especially if, as an added incentive, Netflix perhaps threw in a 3-4 month trial subscription.
The bottom line here is that Netflix continues to do the right thing by building out the portfolio of devices that play its WI streaming programming. The bigger the addressable audience is, the more that content providers of all stripes will take notice and want to do deals (Netflix's expansion of its promotional deal with Showtime is a useful data point on this subject). No other non-cable/satellite/telco subscription video service is close to Netflix in terms of number of subscribers, compatible streaming devices, library or brand name. In '09, Netflix is poised to build on these advantages as it morphs itself into an over-the-top broadband powerhouse.
What do you think? Post a comment now.