Monday, April 27, 2020, 12:08 PM ET
|
Next up in our series of interviews with industry thought-leaders sharing their thoughts and key data points on the impact of the coronavirus is Roku's VP of Ad Sales and Strategy Alison Levin. Roku has benefitted from the stay-at-home guidelines which have driven a surge of streaming viewing. In the interview Alison discusses the performance of AVOD vs. SVOD on Roku, why "OTT is the movie theater for most households," the role of free premium content promotions, how advertisers like Chipotle are shifting their media plans and why the pandemic is an inflection point for connected TVs, plus lots more. Read on for the full interview.

VideoNuze: Roku recently announced estimated streaming hours in Q1 '20 were up to 13.2 billion. How do streaming hour growth rates compare for AVOD vs. SVOD and pay-TV services among Roku's active users?
Alison Levin: In challenging times, ad-supported streaming provides value to consumers. On a year-over-year basis (Q1 2019 / Q1 2020), the growth rate for streaming hours on Roku's top ad supported channels was higher than the growth rate for Roku's top subscription channels and for Roku's top MVPD channels. Advertisers are engaging these streamers to deliver reach as linear TV faces programming postponements. For example, Chipotle recently pivoted their entire media plan as a result of the pandemic. They quickly shifted their heavy investment in live sports over to where people were going – social media platforms like Instagram, and streaming platforms like Twitch and Roku.

VideoNuze: Some studios are now releasing movies on-demand instead of in theaters. How is this impacting rental transactions for Roku?

AL: This is a big opportunity for streaming. We're seeing that monthly rental transactions through the "Movie"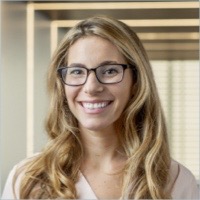 tab on the Roku home screen in March were up 66% from February. This is three times the growth over the same period last year. Right now, OTT is the movie theater for most households and Roku's platform is the best opportunity to engage and connect with these households on a new, unique and valuable level.

VideoNuze: How are sports fans using their Rokus differently as live sports remain on hold?

AL: Great question. We're seeing that NHL & NBA fans are not watching more linear TV following cancelations. Instead, their streaming hours have increased to twice the rate of the average Roku user, shifting their viewing to entertainment like Film & TV, Family, and Lifestyle streaming channels.

VideoNuze: Last month Roku launched "Home Together" with over 20 partners. There are many other industry promotions ongoing as well. As shelter-in-place continues and consumers tighten their belts, do you anticipate promotions will intensify? And if so, do you think they'll have any lasting impact on the industry? (e.g. more bargain-hunting by consumers?)

AL: The current climate has made consumers more value driven. Nearly 9 in 10 Roku users say that having access to free shows and movies is important to them, and 53% say they are more likely to consider a brand if they have received something valuable for free from it. It's not a matter of promotions increasing or decreasing, but rather are brands offering something of value to consumers. For example, as part of "Home Together," advertisers are curating guides such as our at-home workout guide, or 15 new movie releases coming straight to streaming.

VideoNuze: What is Roku's message to advertisers right now, as they re-consider their budgets for the remainder of 2020? Are there particular opportunities Roku sees for brands right now?

AL: As I mentioned before around Chipotle's quick media strategy shift, the current situation brings forward the opportunity for more creative and strategic thinking. It's hard to shoot new creative right now. As a result, Roku now offers free services so marketers can move quickly to repurpose static social assets, which are easier to develop, into 6 second video ads to run across video partners. We are offering interactive overlays to make sure video ads have the latest service info, store hours and promotions. We are helping brands cut down and re-edit their creative for them to stay relevant.

VideoNuze: Do you think we'll look back at this time as an inflection point for connected TV advertising? A time when many more advertisers tried CTV and were exposed to its potential?

AL: Absolutely. We knew we were entering the streaming decade and always advocated that in the future, we believe that all TV –and all TV advertising will be streamed. The current climate will only accelerate the adoption of streaming and further reinforce the opportunities available through CTV advertising, especially through Roku's video, interactive, and content experiences. In fact, we see a 98% retention rate when an advertiser tests the platform and leverages our measurement capabilities. We see a 90% retention rate when they buy with us upfront. Once a marketer shifts the budget out of linear and is able to prove the ad effectiveness with research, they continue to spend and increase their investments.

VideoNuze: Thanks Alison and stay well!
(Note: Roku is a Silver partner for VideoNuze's Connected TV Advertising Summit, rescheduled to Tuesday, September 22 in NYC. Learn more!)