Thursday, November 8, 2012, 10:13 AM ET
|
Talk to any pay-TV operator executive these days and you'll get an earful on the relentless rise in their programming costs - what they pay to deliver both cable and broadcast TV networks into their subscribers' homes. Programming costs drive up subscribers' rates, in turn exacerbating pay-TV's affordability crisis, which in turn exposes the industry to cord-cutting, cord-shaving and over-the-top alternatives.

As I've written numerous times, scratch the surface of the programming cost issue and the focus quickly turns to sports networks and more specifically Regional Sports Networks ("RSNs") which have the geographic rights to air their local professional teams' games. One pay-TV executive who's attempting to take a hard line on RSNs' escalating costs is Michael White, CEO of DirecTV, who, on the company's earnings call on Tuesday, once again said that "regional sports networks' structure in the industry is broken" and that "we are taxing most of our customers who wouldn't be willing to pay for that content."
White is absolutely right - as I have argued, requiring non-sports fans to pay for expensive sports channels amounts to a multi-billion dollar annual subsidy that artificially supports the entire sports ecosystem including exorbitant player salaries and skyrocketing franchise values. Sports is arguably the only industry that has been completely unaffected by the economic slowdown of the last several years.

DirecTV's latest headache is in the Los Angeles market, where in 2011, Time Warner Cable paid a reported $3 billion for 20-year rights to the Lakers' games. The word is that TWC is asking $3.95/mo for its newly launched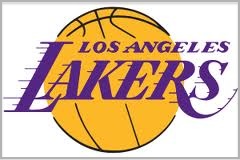 SportsNet and Deportes networks. Area pay-TV operators blanched at TWC's pricing, but as the current NBA season approached, ended up capitulating one after another. On board now are Verizon, Charter, AT&T and Cox, which had also been a vocal holdout. Only DirecTV and Dish are standing their ground.

DirecTV has sought to place TWC's new networks on an a la carte tier, where only those subscribers interested in them would pay more. That's the way the RSN business used to work, but it made for a lumpy business model as droves of subscribers would churn out when the team's season ended. So the RSNs got smart and pushed to be included on pay-TV operators' expanded basis tiers, where ALL subscribers - fans or not - must pay. The move to basic has set off a boom in RSNs' largesse.

White is now trying to put the RSN genie back in the bottle. I'd rate his probability of success as low, unless demonstrable evidence of rampant cord-cutting surfaces, with pay-TV's rising cost cited as the primary driver. That hasn't happened yet, but with the proliferation of OTT options, I think there's activity below the surface, particularly with "entertainment-only," economically-challenged and younger/wired consumers.

I've said it many times before, but the pay-TV industry is playing with fire, exacerbating its affordability issue with expensive sports networks that only appeal to a narrow slice of their audiences. In the Internet age, consumers are more attuned to value and empowered to pay solely for what they want. DirecTV's White is doing his part to issue a wake-up call, but as long as other operators (in this case TWC) put their own horses in the RSN race and sports programming is viewed as a competitive must-have, there's little hope for change.

Note: At VideoSchmooze on Dec. 5th in NYC, our all-star panel of Wall St. pay-TV/broadband/media analysts will explore the industry's affordability challenge, what's happening with cord-cutting and how over-the-top alternatives may benefit. Early bird discounted registration is open - sign up now and also be entered to win a Samsung Smart TV!