Late yesterday Reuters reported that Verizon is looking at launching an online-only subscription service for streaming movies and TV shows outside its geographical footprint. While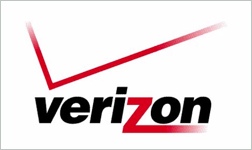 such a move initially seems disruptive to incumbents like Netflix and others, the folks at Verizon better remember the old adage about not bringing a knife to a gunfight; if they really want to compete, significant investments in content and promotions are going to be required. Even then, it's not yet clear to me how Verizon succeeds in this highly competitive space.
No doubt, this year's circus of self-inflicted wounds by Netflix has caused many around the industry, like Verizon, to believe there's an opening for a new online subscription competitor. But while Netflix has indeed been weakened by its miscues, the reality is that it is still a widely-known, and relatively well-liked brand that delivers strong value for its subscribers. Just yesterday Netflix CEO Reed Hastings said at the UBS conference that it is delivering over 1 billion hours of streaming content per quarter, and is investing $1-2 billion/year in content. It has also aggressively embraced connected devices and is continuously iterating the user experience, including launching a new interface for the Xbox. Would Netflix be even stronger if it fully leveraged its DVD-by-mail assets instead of prematurely casting them aside? Yes. And would it be more loved if it hadn't absurdly raised its rates by up to 60%? Yes. But make no mistake, Netflix is still a powerhouse incumbent that Verizon would be facing.
Beyond Netflix, there's e-commerce king Amazon, which is pursuing its own disruptive course by essentially giving away streaming movies and TV shows with its $79 Prime shipping service. Given how critical premium content is to its newly-launched Kindle Fire tablet, you can bet Amazon will continue to invest aggressively in content and marketing. Moving beyond subscriptions, the rental and buy-through markets are also percolating with activity, offering further alternatives to consumers. YouTube is promoting $.99 rentals of recently-released movies, and just signed a deal with Disney; Walmart is hawking its Vudu service, multiple studios are educating consumers about UltraViolet's benefits for cross-platform use (as is Apple), and of course pay-TV providers are beefing up their VOD libraries.
As if all that weren't enough, Verizon is going to face some tough negotiations with prospective content partners. Despite this week's round of flattery about OTT distributors (CBS CEO Leslie Moonves, "We want a healthy Netflix" and Time Warner CEO Jeff Bewkes, "Netflix is our friend"), the reality is that major content providers only want to do OTT deals that do no harm to existing business models. The same rules that apply to Netflix and other OTT players will also apply to Verizon - no quality content is going to leak out that harms that entrenched pay-TV subscription business and incents cord-cutting.
And that's where things really get tricky for Verizon. To be anything more than a lightweight me-too service, it's going to need differentiated content. But where's that going to come from? Definitely not from HBO, whose HBO GO app is joined at the hip to pay-TV providers. Nor from a prime prospect like Starz, which definitively cast its lot with the incumbent ecosystem by rejecting a lucrative Netflix offer this past summer. Even EPIX (which has an exclusive deal with Netflix reportedly through next September) will be a tough customer as it seeks another lucrative online deal. Unless Verizon really opens its wallet wide, which is unlikely, its service will mostly consist of older movies and TV shows that consumers already have multiple ways to access.
Maybe Verizon has an ace up its sleeve, like giving away the new service as an enticement to subscribe to 4G data plans, though that seems unlikely. Or something else that's not readily apparent. Sure, Verizon is a behemoth, but it appears badly out-gunned in online subscriptions.