Tuesday, February 8, 2011, 9:08 AM ET
|
An item from late last week missed my radar: Woomi, the cloud-based content services platform for connected devices from Miniweb, officially went live on Samsung connected TVs and devices in the U.K. I wrote about Woomi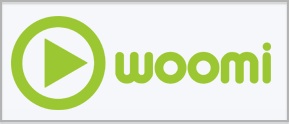 last October and was impressed with how its approach skirted the "browser vs. no browser" choice most connected devices are making, instead focusing on bringing content in via their app. I caught up with Miniweb's CEO Jerome de Vitry yesterday to learn more about the U.K. launch and upcoming plans.
Jerome said that Samsung believes it has around 500K connected devices deployed in the U.K. with the majority of them March, 2010 or later vintage, capable of handling the Woomi service. Of these, Samsung estimates about half of them have been connected (remarkably, a lot of people who buy connected devices don't actually connect them; go figure). Though it's very early on, Jerome said that about 5K people have already accessed the Woomi app, which is featured on the home Internet@TV screen, alongside Netflix, Pandora, Amazon VOD, etc.
For now there are about a dozen content providers involved, including paid VOD movie aggregators and free content from sites like VideoJugg and SailTV among others. Another 10-15 will launch next month and another 50 are in the queue. Importantly, Woomi doesn't need to get approval from Samsung for each new content partner added.
Jerome also anticipates launching in the U.S., France and Germany in the next 2-3 months, phasing in these launches until Woomi has a critical mass of content appropriate for each country. As an owner of a Samsung connected Blu-ray player, I'm very interested to see what Woomi launches with. As a reminder, Woomi's focus is on mid and long-tail content where niche audiences exist. For these providers, Woomi's primary value proposition is to eliminate the need for them to make one-off deals with each of the many connected devices springing up.
Woomi is also expanding beyond the anchor Samsung relationship, landing other tier 1 consumer electronics partners which will be announced next month.
What do you think? Post a comment now (no sign-in required).