Tuesday, January 26, 2016, 3:03 PM ET
|
Just before the holidays, Innovid, one of the pioneers of online video advertising, raised a $27.5 million round, including $12.5 million in debt. It was one of the larger financings in the video ad tech space in the last several months and followed a March, 2015 $10 million investment in Innovid by Cisco. Innovid's CEO and co-founder Zvika Netter caught me up on plans for the new funds and the company's transition to a leading video ad server. Following is an edited transcript.

VideoNuze: Congratulations on the new financing. How will you use the funds?

Zvika Netter: We plan on using the funds for 2 main purposes: First, technology - We are continually innovating based on both what our partners need to help grow their businesses and how we envision the Future of TV advertising. And second, international expansion – 80% of our clients are global brands and agencies. We've been asked by most of them to provide similar solutions and services in new markets in EMEA and APAC.
VideoNuze: Over the past few years, Innovid has evolved from its roots as an interactive video ad provider to become a video ad serving/management platform for agencies and advertisers. What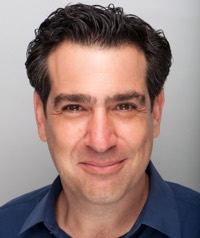 prompted the transition and how's it going?

ZN: That is correct and we're extremely proud we were able to evolve into full video marketing platform solution. About 4 years ago, while leading the charge of personalized and interactive video advertising, we realized there's a bigger more burning need for our customers. As audiences became increasingly fragmented across devices and publishers, brands were challenged with reaching consumers at scale, keeping them engaged and measuring the ROI in a neutral, unbiased way. Our customers wanted a media-neutral open platform to rely on while they continue to explore the best ways to buy media programmatically. The key for them was to select a solution that is not part of the major media companies or the DSPs.

VideoNuze: Video ad serving is traditionally considered a low-margin business. How is Innovid differentiating to improve profitability?

ZN: Innovation! Low margins are usually an outcome of lack of differentiation and low added value. As opposed to display, the video/tv market is extremely dynamic, constantly evolving across devices, distribution and even business models. While it is indeed exciting, it's also an ever growing challenge for marketers. We help solve these challenges for our clients through ongoing innovation coupled with great service.

VideoNuze: Innovid is specifically focused on the SaaS model and says it is "media-neutral." What does that means and why do you have that approach?

ZN: We are deeply committed to remaining media agnostic which means that we stay out of the media buying process entirely. Doing so allows us to deliver 100% unbiased reporting and analytics, including viewability and verification, to our clients. We believe that brands are better served by separating their marketing tech stack from their media platforms. Companies that get paid for media or get paid % of media are by definition more biased vs. Innovid who's being paid based on usage regardless of the media budget. Beside un-biased measurement, our clients can also be sure we will be able to serve into competing environments (think Google DoubleClick delivering and measuring video ads into Facebook)

VideoNuze: In 2015, Innovid partnered with Roku to bring interactive ads to Roku devices. What are the early results and lessons learned?

ZN: OTT viewership is rapidly growing. Our advertisers are very excited about this new model and as a result, we created a product that for the first time brings the best of "premium TV" mixed with the best of digital. In fact, in a recent study we conducted, over 80% of our clients said they were planning to invest in Connected TV advertising in 2016. While obviously the scale of OTT is not remotely close to the scale of TV, the experiences share some similar characteristics (usually the Big Screen in the living room), our clients see the investment in OTT as a proxy of how the "TV Experience" will morph in the years ahead.

VideoNuze: Looking out at the broader online video ad industry, what are a couple of the key trends you see unfolding in 2016?

ZN: This year, we believe (and hope) programmatic video creative will find its footing. Brands are starting to leverage their rich data not just to buy media more effectively but also better engage with their customers by personalizing the video creative to match the profile of the viewer. Secondly, we believe that video ROI will be measured more effectively. As TV goes digital, and ad budgets continue to shift to digital video, establishing a true form of ROI measurement is crucial for advertisers to understand video's role in their marketing model, and how engagement drives KPIs. As interactive video increasingly becomes the norm, new metrics for video will arise that will far outweigh a "view," such as brand lift, purchase intent, social media followers, or even sales.

VideoNuze: Thanks for your time and good luck.