Health and lifestyle video creator HealthiNation is announcing its availability on Roku devices this morning. The move extends HealthiNation's content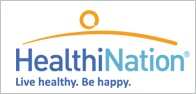 syndication approach which helped place it third in comScore's Video Metrix ranking of health-related sites last month. HealthiNation racked up 3.1 million unique visitors, putting it ahead of WebMD and Everyday Health, and trailing only 5Min and HealthGuru. As Raj Amin, HealthiNation's CEO told me last week, the company gains the bulk of its traffic through its third-party syndication network of approximately 25 partners.
HealthiNation is another example of succeeding in the "syndicated video economy," where content providers are more focused on deep content integrations with relevant sites than on driving traffic to their own destination. Doing this right isn't trivial though; as Raj pointed out, it's not enough to just hand off content to a partner and expect results. HealthiNation has created systems and tactics to pursue syndication from its inception, customizing for each partner where necessary. For example, for health videos that carry pharmaceutical ads, it uses a pop-up player so that the ad is a adjacent only to HealthiNation content that the brand has deemed as safe.
Confirming what I've heard from others that have done Roku integrations, Raj reported that it was a relatively smooth process. One big benefit is that HealthiNation can serve ads directly into its programs viewed on Roku as opposed to needing to hard-code the ads into the content which increases work and reduces flexibility. As Roku and other connected devices gain more access to high-quality content like HealthiNation's videos, they'll continue fragmenting traditional TV audiences.