Friday, July 11, 2008, 9:50 AM ET
|
Give CNN credit: their 4 month-old "iReport" feature seems to making steady progress, demonstrating how a traditional news organization can effectively incorporate user-generated content.
If you haven't been following iReport, it is essentially a user generated content feature on CNN.com that

incents CNN viewers to upload their own photos and videos to the site. Sometimes these uploads are in response to "assignments" CNN has created such as "Midwest flooding," "Celebrity look-alikes" or "Is Jesse Jackson relevant?" Other times it's just users uploading content they find compelling. As an extra inducement, CNN will periodically show these iReport segments on-air (as an "AC 360" viewer, I notice them several times per week).
CNN benefits from the iReport content in several ways. First and most obvious, CNN is creating a virtual extension of its news gathering operation, providing it access to free content that is often as good or better in terms of its immediacy and relevance that what CNN itself could produce. In this era of belt-tightening by all news organizations, CNN is able to do more with less.
Second, iReport generates a powerful "citizen journalist" engagement opportunity for both ardent newshounds and amateurs alike to help shape the news, not just passively watch it. This helps CNN position itself as more relevant and in-touch, giving it a competitive advantage vs. its peers.
Last, iReport gives CNN an ongoing stream of promotional opportunities, keeping the brand fresh and in-touch with audiences. Last night, Campbell Brown (who was sitting in for Anderson Cooper as anchor on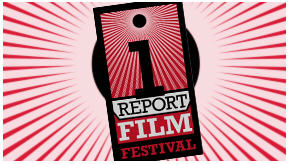 AC360) provided another great example: a new iReport Film Contest, which challenges users to produce short films from the campaign trail. So rather than the perpetual pundit talking heads, this contest will provide a fresh look at the current election. (I must note regrettably though, that currently clicking on the AC360 site's link to learn more about the contest's details yields a "Page Not Found" error. Ugh.)
Broadband poses particular challenges for broadcast and cable news organizations, not only because it shifts consumption away from linear-scheduled newscasts to pure on-demand, but also because it enables news to be covered and made by amateurs outside the traditional boundaries of bureaus and assignment desks. Figuring out to responds to and shape these new forces is a key challenge for all news organizations. With the iReport feature, CNN seems to off to a good start.
What do you think? Post a comment now!