BNI Video is announcing this morning that it has raised $16 million from the venture arms of the two largest U.S. cable operators, Comcast and Time Warner Cable, along with Boston-area VC firms Charles River Ventures and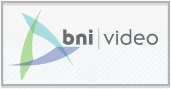 Castile Ventures. It is also introducing its software platform, meant to help cable operators better compete with online video alternatives. I recently caught up with Conrad Clemson, BNI's CEO and co-founder, to learn more about the company's approach.
BNI is aiming to solve a key problem that cable operators have today: their inability to quickly roll out web-based services (both video and non-video) that offer the same quality, flexibility and appeal that budding alternatives like Netflix, Hulu, YouTube and others are currently delivering. The inability to quickly deliver their subscribers the content they want anytime, anywhere and on any device is putting cable operators at a growing disadvantage relative to the newcomers. Examples of deficiencies include operators' archaic electronic program guides, slow rollout of TV Everywhere services, inflexible VOD ordering systems and so on.