Tuesday, October 12, 2010, 10:31 AM ET
|
BNI Video is announcing this morning that it has raised $16 million from the venture arms of the two largest U.S. cable operators, Comcast and Time Warner Cable, along with Boston-area VC firms Charles River Ventures and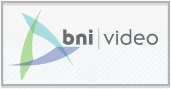 Castile Ventures. It is also introducing its software platform, meant to help cable operators better compete with online video alternatives. I recently caught up with Conrad Clemson, BNI's CEO and co-founder, to learn more about the company's approach.
BNI is aiming to solve a key problem that cable operators have today: their inability to quickly roll out web-based services (both video and non-video) that offer the same quality, flexibility and appeal that budding alternatives like Netflix, Hulu, YouTube and others are currently delivering. The inability to quickly deliver their subscribers the content they want anytime, anywhere and on any device is putting cable operators at a growing disadvantage relative to the newcomers. Examples of deficiencies include operators' archaic electronic program guides, slow rollout of TV Everywhere services, inflexible VOD ordering systems and so on.
BNI's software is in the so-called "control plane" that connects content to the subscribers requesting it on the devices they're using. In a world where content and devices choices are exploding, along with the range of business models allowing access, the conditional access systems cable operators have traditionally used to deliver tiers of video services to a fixed universe of set-top boxes that they also controlled cannot meet the new requirements. To compete, cable operators need infrastructure that allows paying subscribers to instantly gain access to the content being sought, for delivery in the appropriate format and quality for the device being used.
BNI's platform has 3 modules, a policy and control engine, an application and client engine and a media management engine. Together they allow the cable operator to more easily integrate existing back-end systems (such as billing and content management), authorize access, and deliver content using the most efficient network to the subscriber's device. The key to success is not only to deliver services reliably, but also at scale with millions of concurrent transactions.
As investors, there's no doubt that both Comcast and Time Warner will use BNI's software. A significant question for me is whether the next tier of
smaller cable operators will also do so. The challenge is that deploying complex software like BNI's (and others required to fully compete with the web) requires sophisticated technical staff, plus qualified operational teams to maintain it, and product management/sales to develop and sell the new services which can now be delivered. Add all that to the technology's cost and it's a big investment for smaller operators who are already facing eroding profitability due to satellite, telco and web-based alternatives.
In short, making themselves battle ready for the digital age isn't a trivial undertaking. That's why I've suggested in the past that partnerships, possibly with Google, for Google TV, could be enticing for many smaller operators. Though they should rightly fear "letting the fox into the henhouse," with any partnership, the reality is that Google could enable similar offerings, with very little operator investment, and with potential revenue upsides. I think it's even possible that bigger cable operators could be tempted by what Google has to offer.
Only time will tell how well Google TV is received though. In the meantime, for operators ready to step up to the plate and compete, solutions like BNI's will be welcomed.
What do you think? Post a comment now (no sign-in required).