Wednesday, December 17, 2014, 10:48 AM ET
|
NBCU is looking to boost awareness of TV Everywhere access for its 14 different networks with a new multi-platform ad campaign. The campaign's tagline is "Watch TV Without the TV" and has been created by TBWAChiatDay NY using 20 different TV viewer behavioral archetypes. The campaign will run from Dec. 26th through Jan. 1st.

The digital side of the campaign will use SEM, social and rich media, and interestingly, will be bought solely through programmatic channels, handled by Xaxis. After an initial targeting of intended audiences, cookies will be used to lead NBCU to subsequent outlets on which to run the campaign. The overall goal is to reach new audiences and prep the market for new apps, features and consumer experiences in 2015.
TVE has been on the upswing this year. According to the latest Adobe Digital Index, TVE viewing grew 108% in Q3 '14 vs. Q3 '13. Separately, FreeWheel reported that authenticated ad views in Q3 '14 grew 368% vs. Q3 '13, with sports accounting for 82% of live views (live represented 56% of overall authenticated views and on-demand 44%).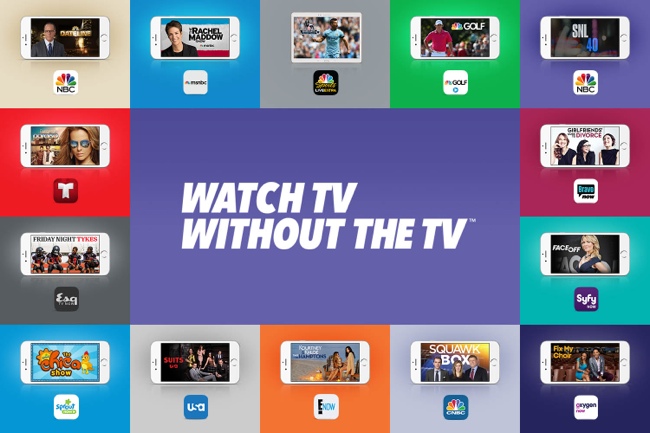 NBC Sports was a big driver of the TVE sports trend, scoring a success with the Winter Olympics earlier this year (NBCOlympics.com and the NBC Sports Live Extra app combined for 24.6 million viewers). Part of TVE's challenge is to extend sports' use to entertainment, a topic we explored at the recent VideoSchmooze. Just yesterday NBC announced availability of live-streaming to authenticated viewers.

Whereas research has shown that most video viewership on mobile devices actually occurs in-home, the NBCU TVE campaign will message both in-home and out-of-home viewing. NBCU sees out-of-home as still early stage, but with room to grow given greater availability of WiFi and acceptance of mobile lifestyles.