Wednesday, September 21, 2011, 9:06 AM ET
|
MyDamnChannel's CEO Rob Barnett was the featured speaker at last night's Multi-Screen Mix-Up in NYC and his short presentation and Q&A with Tubefilter's Josh Cohen underscored how persistence pays when it comes to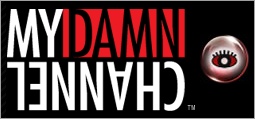 pursuing brand dollars. Rob was pretty candid is explaining that in the beginning it was nearly impossible for MyDamnChannel to attract brand attention, so it settled for low-five figure deals to get the ball rolling and develop its content model. Flash forward to today and Rob says he and the team are now getting in to see chief marketing officers at Fortune 500 companies (and sometimes even the CEO himself/herself) to discuss brand entertainment projects.
Rob continuously pointed to plain old hard work being the key, noting essential ingredients such as distinctive content, audience-building and broad distribution. MyDamnChannel has built up a sales team and learned that agencies are an important player in brands' decision-making process. Rob also attributed some of the company's success to brands becoming bolder in their willingness to be involved with edgy projects, and also to break out of standard product placement deals. That said, Rob added that safety is still paramount for brands.
Not to be overlooked is having great content and being willing to collaborate with others. MyDamnChannel has proactively sought out talent that fits its brand and given them free reign to create the kind of shows they want without much intervention, which Rob calls outs as a real difference from the traditional TV/studio approach. Examples include Wainy Days, Easy to Assemble, You Suck at Photoshop and others. Rob is particularly proud of having recently attracted comedian Mark Malkoff, whose zany stunts have helped him gain lots of media attention.
Meanwhile, emphasizing a concept I've called the "syndicated video economy" in the past, Rob conceded that MyDamnChannel will never be the largest site, nor does it feel the need to be. Rather, it actively looks to distribute through multiple partners, making its content as accessible as possible. Rob says that's what brands are looking for as well.
Independent online video studios have been on a roller-coaster ride with lots of flameouts in the last five years. But MyDamnChannel looks like it has found a formula for success.