I always hesitate to conclude too much from just a couple data points, but two deals in the last week - between NBCU and 60Frames and between Microsoft/MSN Video and Disney/Stage 9 - feel to me like leading indicators of more deals of this kind to come.
In case you missed the news, last Tuesday, NBCU and 60Frames, an independent broadband-only studio I've written about, announced a comprehensive content development and ad sales deal. Critically, NBCU will take original broadband-only shows from 60Frames to brands/agencies with which it has relationships to pursue both upfront sponsorships and possible brand integration.
Then this past Monday, Disney and Microsoft announced at MIPCOM that Stage 9, Disney's in-house broadband-only studio which I've also written about, would begin syndicating its shows to MSN Video for European viewers. While smaller in scope, the Disney-MS deal is no less noteworthy.
I see at least three underlying threads to these deals that suggest broader market implications. First, the

deals are further evidence that the broadband-only video model is still nascent and in need of market validation and financial support. If these deals are in fact harbingers, this support will come from established players like NBCU and Microsoft who have significant reach and access to ad dollars. Somewhat ironically these are also companies that have financial stakes (either through direct ownership of or important customer/strategic relationships with) the very incumbent media properties that the broadband-only crowd is trying to grab eyeballs away from.
Second, the down economy is a catalyst for more of these types of deals. Last week, in "5 Conclusions About the Bad Economy's Effect on Broadband Video," I asserted that the broadband-only studios would tighten their belts a bit to conserve resources in this uncertain climate. One way to mitigate their financial risk and uncertainty is through these linkups with deep pocketed partners. NBCU's backing of the 60Frames slate appears to be the most extensive of these types of deals to date. That Stage 9 - owned by well-funded Disney - is also hunting down big distribution partners which have brand relationships is still further evidence that risk mitigation is a key priority.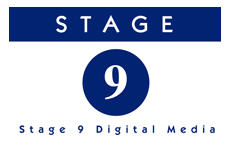 Third, the deals point to an acceleration of the trend toward broadband video syndication. In a presentation I give periodically to industry executives, I have a slide titled "Syndicated Video Economy Accelerates" which lists the reasons as: (1) Ongoing video explosion causes heightened need to break through to audiences, (2) Device proliferation causes even more audience fragmentation, (3) Ad model firms up, improving ROI for free, widely distributed video and (4) Social media use means surging user-driven syndication. That slide needs to be updated for a new #1 reason motivating syndication: "In a down economy, syndication could mean the difference between success and failure for broadband-only studios and even big media backed broadband initiatives."
Here's something else to consider: what role might YouTube, the market's undisputed 800 pound gorilla, play as an emerging distributor and financial backer of broadband-only video? Despite its much-avowed

disinterest in being a content provider, YouTube, with Google's abundant balance sheet, is in a Warren Buffet-like position to become the go-to resource for financial backing and key distribution. (Readers who are cable industry veterans will also see a potential parallel to the M.O. of TCI back in the 1980's and 90's.) Couple Google's billions with YouTube's massive reach, desire to move up the quality ladder from its UGC roots, pursuit of new ad models and commerce models and its budding GCN initiative, and the company really is superbly positioned to play a role in the development of broadband-only programming.
Anyway, I digress. For now, it's fair to say that these two deals do not yet make a trend. But still, I think it's extremely likely that we'll see many more of these kinds of linkups in the months to come. We're living in a hunker down time, when starry-eyed creatives enticed by broadband's no-rules freedom will be tempered by business executives' no-nonsense pursuit of financial viability.
What do you think? Post a comment now.
(Btw, for a deeper dive into how broadband-only studios ride out the economic storm, join me for the Broadband Video Leadership Breakfast Panel in Boston on Nov 10th. One of our panelists will be Fred Seibert, creative director and co-founder of Next New Networks, arguably the granddaddy of the broadband-only crowd, having raised over $23 million to date. Early bird pricing ends on Friday.)