Last week, in "Showtime Circles Its Wagons, But to What End," I mentioned that I have recently become a huge fan of the network's hit show "Dexter." I was exposed to "Dexter" a while back when an old friend gave me the first two seasons on DVD. I had put them away and recently found them doing some cleaning and decided to give the show a try.
My wife, who ordinarily shares my taste in TV, was completely grossed out by "Dexter" in the first 5 minutes (which is easy to understand considering blood is practically a supporting character in the show), so watching it together on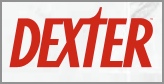 our main big-screen TV wasn't going to be in the cards. However, I noticed that the first two seasons were available on Netflix streaming, and so I decided early on to watch most of the first season's 12 episodes on my iPad, the first time I would do so with any TV series. Along the way I became completely hooked on the show, and am now well into season 2.
Having this experience gave me a far more personal perspective of how the experience of watching TV is changing for consumers, and what this all means for the future of TV. Here are 7 of the most important takeaways: