Versaly Entertainment is unveiling the beta version of its mobile video syndication platform, whose goal is to help content providers streamline the process of syndicating video to the expanding array of mobile distributors and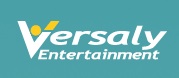 devices. As Matt Feldman, Versaly's president and CEO explained to me last week, the platform is actually a productization of tools that Versaly has developed over the years to distribute its own independent mobile video brands like Hollywood Insider, V Street, Fear No Sports and others.
Matt said that Versaly has found that each distributor has its own particular formats and processes for submitting video. For content providers it's extremely time-consuming to submit their files only to receive a notice that a small error was detected and the submission process has to be re-started. The situation is exacerbated because there are no clear standards and the exploding array of mobile devices, tablets and aggregators is adding to the work load every day.