Tuesday, October 12, 2010, 10:43 PM ET
|
Versaly Entertainment is unveiling the beta version of its mobile video syndication platform, whose goal is to help content providers streamline the process of syndicating video to the expanding array of mobile distributors and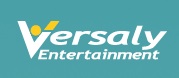 devices. As Matt Feldman, Versaly's president and CEO explained to me last week, the platform is actually a productization of tools that Versaly has developed over the years to distribute its own independent mobile video brands like Hollywood Insider, V Street, Fear No Sports and others.
Matt said that Versaly has found that each distributor has its own particular formats and processes for submitting video. For content providers it's extremely time-consuming to submit their files only to receive a notice that a small error was detected and the submission process has to be re-started. The situation is exacerbated because there are no clear standards and the exploding array of mobile devices, tablets and aggregators is adding to the work load every day.
Versaly's platform, which it calls a Content Distribution Management System ("CDMS") is positioned as an extension of CDNs and CMSs. Versaly's key value is that it has done the hard work of understanding each mobile outlet's particular formats. For content providers, they specify where video should be distributed and then move their video files into folders where Versaly creates the XML needed to distribute them properly. Matt said Versaly is also looking to partner with an encoding provider to further simplify the process. Reporting is available on the status of each distribution job.
Many online video platforms already have syndication modules but I'm not aware of anyone focusing as tightly on mobile syndication as Versaly appears to be doing. My disclaimer is that I haven't tested Versaly's platform and so I can't evaluate or compare it at a detailed level. One thing's for sure though - with the proliferation of smartphones, tablets and 4G networks, mobile video distribution is going to be become an ever-higher priority for content providers. Tools that make the distribution process easier, cheaper and more reliable are going to be in demand.
What do you think? Post a comment now (no sign-in required).