Wednesday, May 26, 2010, 9:34 AM ET
|
Hillcrest Labs, maker of the Kylo browser, which lets users browse the Internet on their TVs, is announcing the Kylo 0.7 beta release this morning. The new release includes updates allowing advanced users to change the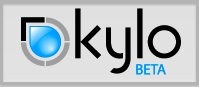 browser's user agent string in order to view Hulu. Just two months ago, when Kylo was introduced, Hulu very quickly blocked access, just as it had when boxee tried delivering Hulu to TVs. The new workaround represents another step in the cat-and-mouse game that Kylo is playing with Hulu.
In the press release, Dan Simkins, Hillcrest's CEO and founder said, "It remains our position that Kylo is simply a Web browser based on open-source Mozilla code, like Firefox. We fully respect the rights of content owners and aggregators, and as such, we do no deep link, re-index, divert users past ads, or overlay different user interfaces on video players. However, we believe consumers should be able to use the Kylo browser to visit any site on the Web on the display screen of their choice. Our hope is that a respectful dialog with Hulu will encourage them to consider changing their policies."
To my knowledge Hulu hasn't ever publicly addressed this situation and I'm guessing it's won't this time either. It is extremely likely that Hulu will once again block Kylo, as it seeks to enforce its computer-only viewing model. As I wrote last week in "5 Reasons Google TV Looks Like a Winner," this insistence is really backing Hulu into a corner marginalizing the site for users who just want to watch whenever, wherever they'd like.
Aside from the Hulu tweak, Hillcrest is also announcing new features including a Windows Media Center plug-in, auto-hide control bar, improved zoom, keyboard hiding, multi-screen support for Mac, printing and updated links. Hillcrest is also putting its Loop pointer on half-price sale of $49 through June 11th. The Loop lets you easily navigate Kylo.
What do you think? Post a comment now (no sign-in required).