Tuesday, March 13, 2012, 9:45 AM ET
|
If, as the WSJ is reporting, Intel is indeed serious about launching an over-the-top TV service later this year to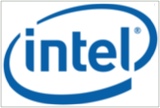 compete against incumbent pay-TV operators, it faces long odds against success. The chip giant would be wading into the same terrain that has enticed Google, Microsoft, Apple, Sony and others. All of these technology companies are justifiably intrigued by the opportunity to disrupt a multi-billion industry rife with inefficiencies, cross-subsidies, inferior living room technologies and crummy user experiences. The problem is none of them can crack the code on how to succeed. Intel is likely to be no different.
Since about 90% of all U.S. homes already subscribe to pay-TV, for Intel to gain a foothold as an OTT virtual cable operator it needs to persuade a group of existing subscribers to switch. Table stakes are offering the same or better content experience, likely at a lower price to boot. But delivering on either of these is rendered practically impossible by the dynamics in the cable TV network industry.

It isn't news that the large media companies (e.g. Disney, Viacom, Fox, Comcast, Turner, etc.) are laser focused on the monthly subscriber fees collected from pay-TV operators. The $35-$40 billion per year in fees are the life-blood of the industry, insulating cable TV networks from the ups and downs of ad spending. Importantly, in this age of burgeoning online-only originals, subscriber fees give cable TV networks the financial muscle to fund expensive new TV series (broadcast networks' relentless pursuit of retransmission fees underscores the value of these monthly payments).

As a result, Intel would probably have to spend upwards of $35-40/mo on programming fees. Add on other costs like marketing, customer support and delivery, plus the capex for set-top boxes and the business is upside down pretty quickly.

The key point here is that as things stand today, cable network owners severely inhibit existing or prospective TV operators' ability to radically innovate their packaging and pricing. I was just having this debate with someone yesterday. Only in the pay-TV business are consumers required to pay for lots of stuff they neither want nor value. Imagine Wal-Mart said to customers as they entered their stores, "We know you're here today only to buy a rake, but to buy it, we also require that you buy a soccer ball, a pair of pants and a box of diapers."

Sounds absurd, right? But that's how today's multichannel TV bundle works. Even if you only want to watch The History Channel and CNN for example, you're still required to pay for MTV, ESPN, USA, Food Network, etc. The situation has been exacerbated as the monthly rates charged by cable networks - particularly sports-oriented ones - have skyrocketed. The "multichannel bundle," which was once valuable for helping get niche cable networks off the ground, has become completely distorted, with costs run amok and wasteful spending prevalent.

This crazy reality is what's driving Intel and others to want to disrupt the industry. But the Catch-22 here is that disrupting the industry requires the participation of cable networks which have zero incentive to play along. The alternative is to go around the industry, and cobble together a set of programming that may be compelling enough to get started (e.g. Netflix, Hulu Plus, Amazon, etc.).

I think there's only one way things change, and genuine opportunity for virtual cable operators opens up: for subscribers to begin cutting the cord in meaningful numbers. However this isn't happening today. Groupon and others have built sizable businesses saving Americans a few bucks on sporadic purchases, but when it comes to saving big money by trimming pay-TV subscriptions, there appears to be little interest. Until that changes, in turn pressuring the cable networks to be more flexible, the Intels of world face long odds against success.