Monday, February 4, 2013, 10:33 AM ET
|
Last week, when Time Warner Cable and the L.A. Dodgers sealed a deal creating a new regional sports network to carry the team's games, the Dodgers' CEO Stan Kasten released a statement that read in part, "Our fans deserve the best - the best players, the best baseball and the best experience - whether that's at the newly renovated Dodger Stadium or on television."

That's a wonderful aspiration, but there's one significant problem with it: the reality is that non-fans (or at least those that don't tune in regularly to watch the team play) will be paying the lion's share for all of these "bests." Given the reported terms of the new Time Warner Cable - Dodgers deal, by my calculations, the non-fans' tab could amount to a staggering $6 billion over the life of the deal, making it the single biggest non-fan "tax" the pay-TV world has yet tried to assess on beleaguered non-sports fans.
Here's how my math works: TWC is reportedly paying $7-8 billion for 20-25 year broadcast rights. They will reportedly charge the area's pay-TV operators $5 per month to carry the new sports network. Last season, the Dodgers averaged about 100,000 viewers on Prime Ticket, which has had the team's TV rights. There are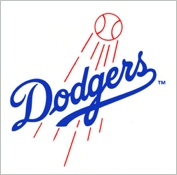 approximately 4.9 million pay-TV subscribers in the LA DMA, which means almost 98% of them regularly don't watch the Dodgers play.

So if this viewership level stays constant (admittedly an "if" and something the Dodgers' new owners are desperately trying to change with an off-season spending binge that could double the team's payroll, making it the highest in baseball history), and the full $5 per month charge was passed on, that would mean the 4.8 million non-fan pay-TV subscribers would be paying at least $6 billion collectively over the next 20 years for games they don't watch. It could actually be higher than this if pay-TV operators choose to recoup more than the $5 per month they're being charged by TWC to carry the network (note TWC is already raising its rates in the area). And of course the Dodgers' RSN is just one of the 6 RSNs now operating in the LA DMA; add their fees together and include national sports networks like ESPN, and the long-term LA non-fan subsidy runs into the tens of billions of dollars.

In fact, the TWC-Dodgers deal is just the latest chapter in the relentlessly anti-consumer TV sports rights business. I started calling attention to this situation 2 years ago and since then things have gone from bad to worse to practically unconscionable. In just the past 24 months over $80 billion of new sports rights deals have been signed. Given the bundling of sports networks into pay-TV's most popular tiers, virtually all subscribers - fans or not - will foot the bill for these deals. Pay-TV operators are grappling with how to react; for example Verizon is tacking on a $2.42 sports surcharge, DirecTV a $3 surcharge with others planning similar moves.

Meanwhile - and needless to say - other teams are salivating to renew their TV deals in the wake of the TWC-Dodgers deal's new high-water mark. The mania over sports rights is being driven by TV executives' belief that sports is the last stand for live viewing where ads can't be skipped, and the firewall against cord-cutting/cord-nevering. These are both legitimate points, but of course ultimately, as pay-TV becomes ever more expensive, the result will be to drive more entertainment-only and/or economically-challenged households out of the pay-TV ecosystem and into the over-the-top world.

In a sense, that's as it should be. If TV executives so value sports fans and believe these sports fans truly do have an unlimited willingness to pay to watch their favorite teams, then it makes complete sense for them to keep bidding aggressively for rights and pushing rates up to test fans' resolve. What doesn't make sense however, is to expect that non-fans will continue to pay, indefinitely, the majority of the cost of these deals. We now live in age where low-cost video options are plentiful. Although the combination of say, Netflix, Hulu, YouTube, Amazon, etc. does not constitute a perfect substitute for a pay-TV subscription, it is getting closer all the time. And for many, a "good enough," affordable alternative will be increasingly acceptable.

What's happening in LA these days is truly a "canary in the coal mine" situation, as Sanford Bernstein analyst Craig Moffett described it at our VideoSchmooze panel in December. How the area's pay-TV subscribers react to rising rates and massive sports subsidies will tell us a lot about what's ahead for the broader pay-TV and OTT landscapes in the years ahead.