Tuesday, August 8, 2017, 3:52 PM ET
Digital video is quickly becoming the new hero of the ad world, thanks to its combination of the power of TV and the targetability of digital.

But in a fragmented media environment, with consumers viewing content across multiple screens, executing video buys can be a complicated undertaking. For maximum effectiveness, audiences need to be targeted and pieced together from a number of sources. Hence, digital video requires multiple buying styles, unlike the relative ease of buying a TV timeslot.

Programmatic approaches can help manage these complexities. Savvy marketers are making it their business to not only understand programmatic principles, but to flip traditional planning and buying methods, by partnering with the major supply sources to effectively plan for the best outcomes and ensure brand safety.

If you're confused on best practice for planning video across screens, here are five tips to help navigate the minefield.
1. Work with SSPs to compliment planning with DSPs

Once upon a time, the inventory available in video ad exchanges was labeled 'remnant' and considered to be of low quality. With the rise of programmatic, more publishers are transacting inventory through automated channels, and it's now possible to buy all types of inventory, including premium, through programmatic channels. Over the past year, buying models have significantly shifted to private markets over open as media owners prioritize transparency and control. Recent developments in programmatic direct, private marketplaces and Curated Marketplaces are making more premium placements available every day.

With a variety of buying styles, data and controls over all variables, programmatic has matured. Although it may seem counterintuitive, consult and partner with your 'best' supply partners to connect the dots. Do you want to understand why a private marketplace didn't work? The supply side can help you work out why it won't scale, or identify other hurdles obstructing its growth.

2. Beyond the DSP, hold all providers in your supply chain accountable

Programmatic can increase efficiency and boost effectiveness, but it can also bring greater transparency and control. Fraud, performance, errors and brand safety are concerns that need to be addressed in any video buy, and all parties - from exchanges to media owners - need to be held accountable.

Quality control factors to address with supply partners:

- Fraud can come in a variety of forms including non-human traffic, ad injection, masked URLs, impression laundering and ad stacking. It costs the industry billions of dollars, and needs specific pieces of technology to manage.

- Advertisers have varying viewability requirements depending on campaign goals. Third-party vendors, like DoubleVerify and Moat, measure how much of an ad has been watched by a consumer, and report back to programmatic platforms.

- Brand safety is a measure of the suitability of publishers' content for advertising campaigns and whether ads are being run in environments free of pornography, offensive language, violence, gambling and other inappropriate content.

- Technology errors come from a number of sources, such as a buyer sending a flash ad to an iOS device. It's the job of the ad server to monitor these sources of error and adjust to ensure ads deliver effectively.

- Brands should also be afforded the financial transparency to monitor how their spend is delivering. The technology is there to ensure agencies are delivering what they're paid to deliver.

A programmatic trade increases transparency between advertisers and publishers by allowing buyers to know exactly what and where they are buying, and how it's performing. Your programmatic platform should have the right technology and partnerships in place to give you full transparency on every impression.

3. Target audience in context, not just content, but avoid over targeting

The ability to reach the right audience with the right message at the right time remains the ultimate goal for marketers. Programmatic enables marketers to find and target users based on individual characteristics, behaviors and affinities, derived from various forms of data. Marketers should work with supply side partners in planning stages to get a complete view of your potential available universe and whether a campaign is likely to scale with all of the criteria required in the campaign.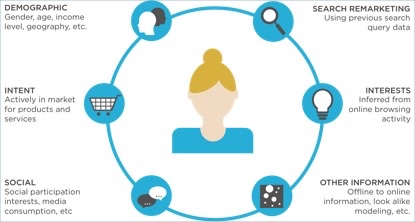 Audience targeting can be executed across a combination of advertiser first-party data, publisher first-party data and third-party data. Ideally, your CRM data captures an anonymous identifier, which can be paired with the third-party data that Lotame, Eyeota, Adobe, Krux and other data management platforms (DMPs) provide.

Ad buys that do not carry impression-by-impression audience data rely on the profile of an average viewer of that content. Integrating programmatic ad buying into your marketing automation will make targeting the audience in the context in which they're viewing the ad - location, time, screen or mindset - possible.

4. Target moments are limited only by your imagination

The real-time nature of programmatic buying makes it possible for connected organizations to retarget website visitors or deploy ads based on live data to target 'moments', based around the current context of the consumer.

To bring some of these applications to life, let's look at a few examples:

- You may be BMW, promoting its new X3 performance vehicle. By purchasing third-party data, you could target ads to those who are researching BMW or browsers who are looking at similar
performance vehicles.

- You may be a sports brand looking to reach fantasy league enthusiasts. A sport channel's first-party data is likely to include information about a user's preferences with regards to sports leagues and teams, or involvement with fantasy sports. Using this information, a sport channel could work with you to target ads to fantasy football enthusiasts.

- You may be Snickers, and have just launched a tactical social campaign in response to a meltdown from Top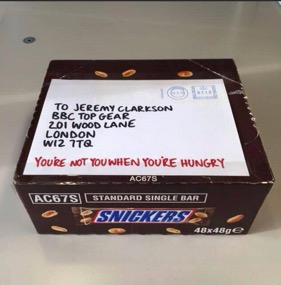 Gear host Jeremy Clarkson. With the right data, you're in the position to target readers of subsequent press coverage of the stunt or users of social media that reacted favorably to the stunt. A publisher could target ads to readers who shared their article covering the stunt, for example.

These are moments to capitalize on as marketers, and being prepared to do so and nimble with deploying follow-up video is part of an always-on strategy. The value of data is limited only by your imagination. As a brand owner it's down to you to operationalize that value.

5. Build strong relationships with publishers

An efficient 'programmatic practice' will deploy a variety of tactics, including one to one relationships with key publishers core to your objectives. At its core, the programmatic video ecosystem is built around relationships. In many cases, DSPs, ad networks and SSPs, have replaced people as the middleman. They exist to automate the relationship between advertiser and publisher, and bring them together for the mutual benefit of both sides. But they're merely pieces of technology and should not replace direct human relationships. Direct buys, private marketplaces and Curated Marketplaces all need strong relationships in order to maximize value for both parties.

While marketers need not become specialized ad traders, they need the knowledge and understanding of programmatic in order to ask the right questions of their partners. To maximize the power of video, programmatic needs to be an integrated part of your brand's strategy.