Thursday, October 11, 2007, 12:12 PM ET
|
The news that eBay was going to write a portion of its Skype purchase did not really surprise many people,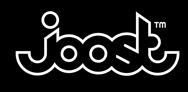 although its magnitude, $1.4B out of $2.6B paid still felt shocking. At the time of the deal, it seemed the only
people who thought the deal made any sense were eBay's CEO Meg Whitman and her board. Whether they thought there was strategic sense to the deal or not, certainly Skype's founders Niklas Zennstrom and Janus Friis must have been grinning widely at the willingness of eBay to pay such a ridiculous premium for their company.
... revenue and earnings projections made by Skype executives before the sale to eBay turned out to be "a bit front-loaded" according to Mr. Zennstrom.
Not to take anything away from the potential of Joost, the pair's much-heralded broadband video aggregator, but if you were considering making an investment in the company or any other in the video space, wouldn't this whole eBay-Skype affair make you cautious? Seeing such a gigantic writedown, and now the admission that the projections has to make prospective investors just a little more cautious about Joost, and all other video players as well.
I'm asked frequently, is there a bubble in the video space? I think the answer is that yes, investors are getting too enthusiastic, as they always do when they smell a transformative opportunity. The Skype writedown is a reminder to all investors in the space that being optimistic about broadband's potential is right, but keeping their sanity regarding valuations is critical. eBay just reminded all of us of the cost of not doing so.