Tuesday, September 29, 2009, 7:45 AM ET
|
The Big Ten Network has selected thePlatform to manage its two main streaming video initiatives - "BigTen Ticket," a live and on-demand package of all televised men's football and basketball games, available exclusively for international (non-US, Canada and Caribbean) audiences, and a package of 200 webcasts of other sports (women's basketball, volleyball, etc), for domestic audiences. Big Ten Ticket is available for single game pay-per-view and for school and conference-based subscriptions.
The Big Ten Network is a joint venture of Fox Cable Networks and subsidiaries of the Big Ten conference. It has been operating since August 2007 and gained carriage into 30 million U.S. homes within 30 days of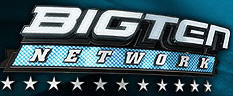 launch, attesting to the appeal of its big-name conference members. The network's increased commitment to online video delivery is part of a broader trend in major sports to augment broadcast/cable TV rights deals with consumer paid live and on-demand delivery.
Online sports distribution represents a new level of complexity for video publishing and management platforms because they are live, not just on-demand, require multiple monetization paths, involve unpredictable audience sizes and must implement strict access rights, by both geography and package. Sports are on the leading edge of online video with widespread syndication and distribution to multiple mobile devices still ahead.
At VideoSchmooze on Oct 13th, we'll get great insight into online sports from 2 of our 4 panelists, Perkins Miller, SVP, Digital Media and GM, Universal Sports, NBCU Sports and Olympics and George Kliavkoff, EVP & Deputy Group Head, Hearst Entertainment & Syndication (and formerly EVP, Business at Major League Baseball Advanced Media).