This week's announcement by YuMe and Mindshare to introduce an "iGRP" calculation for online video ad campaigns is another important building block in the online video industry's maturation process. Under the plan, YuMe and Mindshare will offer a reach and frequency metric for ad campaigns running across YuMe's network, which will correlate to GRPs that media planners use for TV ads. I spoke to YuMe's president and co-founder Jayant Kadambi about the iGRP plan yesterday.
Jayant explained that as the online video medium has grown, YuMe's sales team has begun interacting with more and more TV ad buyers, in addition to online ad buyers it customarily dealt with. While a lot of the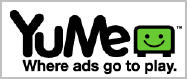 spending for online video ads is still based on number of uniques and impressions, recently virtually all of the TV ad buyers YuMe deals with have been asking for a way to correlate and compare online video ad buys with TV buys. To address this need YuMe introduced the iGRP calculation a little while back and this week took the wraps off of it publicly. For those interested in understanding GRPs better, and the iGRP calculation, YuMe also released this useful white paper.
The white paper suggests that in addition to measuring reach and frequency, iGRPs can also capture an "interactivity factor" which would measure things like mouseovers, click-throughs and leads. YuMe and Mindshare plan to work with agencies and advertisers on various experiments testing the performance of different ad formats, durations, content types and targeting schemes.
I've believed for a while, as have others, that while there will be experimental ad dollars flowing into online video advertising, in order for the industry to truly scale, it is going to have to draw spending away from TV advertising. This is especially true in the down economy where advertisers are paring budgets, not increasing them. The $60 billion or so that's spent per year on TV ads is a rich pot of gold for online video to tap into. And given how reliant the online video industry is on advertising (vs. the paid model), the urgency to do so is quite high.
But actually making this happen is no easy feat. The TV ad industry is well-understood by all its

participants, and despite its shortcomings and recent pressures such as surging DVR usage, many in the industry have little incentive to change. As a result, I believe online video ad executives must address and resolve all the friction points in shifting ad spending. Learning to speak in the same language - GRPs in this case - that traditional TV buyers have used in building media plans and doing post-campaign analysis is essential for the online video industry's growth.
YuMe's and Mindshare's GRP plan comes on the heels of Tremor Media's own GRP announcement with comScore from February. No doubt others will follow with their own approaches as well. This will make for a noisy period until the industry coalesces around standard ways of calculating GRPs and other metrics. Nonetheless, this awkward adolescence should be viewed as an expected part of the maturation process for an industry seeking to convert an already massive, and still rapidly growing amount of monthly eyeballs into meaningful ad revenues.
What do you think? Post a comment now.