Monday, October 23, 2017, 12:11 PM ET
|
A reminder that all paid registrants for our 3rd annual SHIFT // Programmatic Video & TV Ad Summit on Wednesday, November 29th in NYC will be entered to win 1 of 3 Roku Ultra 4K streaming players, generously provided by Roku. The Ultra is Roku's top-of-the-line player featuring support for 4K, HD and HDR. I've been using one for a while and it's amazing.

The SHIFT program is coming together really nicely and once again it promises to be the highest-impact conference for anyone in the industry who is focused on programmatic video and TV. Programmatic approaches, which rely on data and automation, already account for billions of dollars of annual TV and video ad spend and are poised for further rapid growth.

Still, there are many issues swirling around programmatic, including viewability, fraud, labor intensity and supply chain complexity. At SHIFT we'll be digging into all of these along with the big opportunities programmatic creates.

Our two keynoters, Mike Rosen, EVP, Portfolio Sales and Strategy, NBCUniversal and Jon Stimmel, Chief Investment Officer, Universal McCann will provide invaluable insights into how their companies are approaching programmatic. There are dozens of executive speakers set to participate across panel discussions, research presentations, fireside chats and more, which I'll be sharing shortly.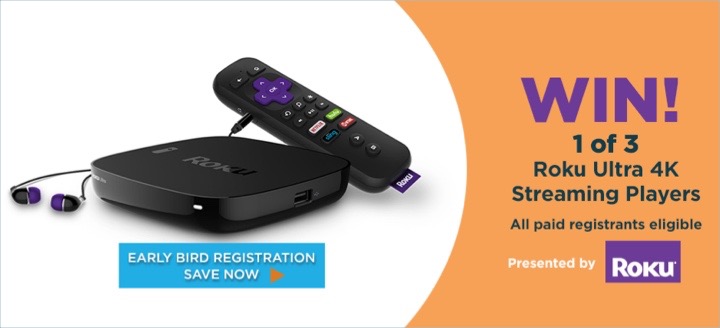 In the meantime, early bird registrants save $100, with all registrants eligible to win one of the 3 Roku Ultra 4K Streaming Players. Further discounts are available on 5-packs and 10-packs. Startups and students can register for a reduced $245 ticket (contact me for the code).

I hope you'll join us for this must-attend day of learning and networking!

Learn more and register now!