(Note: This is the first of a series of posts with companies participating in the 2008 Media Summit, a premier industry event which will be held next week in NYC. VideoNuze has partnered with Digital Hollywood, the Media Summit's producer, to provide select news and analysis coverage.)
Investors continue to show lots of optimism about the broadband video aggregator category. The latest data point is TidalTV, a new entrant that announced last week it has raised $15 million from NEA and Valhalla Partners. This comes on top of a crowd of well-funded startups: Joost ($45M+), Veoh ($40M+ to date), Building B ($17.5M), Vuze ($32M+), Hulu ($100M) and many others who are attacking this space in one way or another.
To better understand how TidalTV will distinguish itself from the pack, yesterday I had a lengthy briefing with CEO Mollie Spilman. She provided her first extensive remarks about TidalTV's game plan since last week's announcement. (Thanks to my old friend Tom MacIsaac, former CEO of Lightningcast, for facilitating the introduction. Tom recently launched Cove Street Partners and is as smart a player in the broadband video ad space as anyone around.)
The first thing to know about TidalTV is that it is pursuing mainstream users, not early adopters. This targeting pervades all its decision-making: site design is clean and approachable (Mollie said Apple is their role model), content is professional/well-branded only (no UGC), user experience incorporates a traditional linear programming sensibility combined with full on-demand access and advertising mimics traditional pods, while also integrating new broadband-only formats.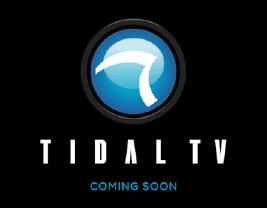 In short, TidalTV's making a bet that given how nascent broadband video adoption is among mainstream users, there is ample room to become the brand/destination of choice by providing an experience that feels more similar to traditional TV than to online. Though Mollie says that Apple is TidalTV's heaviest influence, I see clear parallels to AOL from the mid-late '90s. Recall that AOL's pervasive consumer-friendly UI, content and marketing (the Steve Case mantra) enabled it to crush all the dial-up ISPs which had more techie, complicated orientations. Watching AOL's rise made me a big believer that consumer-friendliness can indeed be a meaningful competitive differentiator if executed really well.
AOL is an interesting point of comparison because TidalTV's founder Scott Ferber was a co-founder of Advertising.com, which was sold to AOL in 2004, albeit after the Case era ended at AOL. Mollie was at Ad.com for 6 years as well. Other TidalTV executives come from Ad.com, Joost and Fox. The Ad.com lineage helps explain why TidalTV has chosen to invest significantly in optimizing its advertising capabilities rather than building a lot of its own publishing or delivery features (note TidalTV is all Flash-based streaming with no downloads and no P2P).
TidalTV has some interesting challenges ahead. First is content. It sounds like the company has made substantial progress in deals to obtain content from the "top 50 brands" which includes not only broadcast and cable network fare, but also print, online publishers and others who produce professional video. Yet Mollie concedes that "90% of TidalTV's content at launch could probably be found somewhere on-air or online," as content providers increasingly pursue widespread syndication. TidalTV's opportunity is to pull the content together in a neat, intuitive manner that mainstream users appreciate.
TidalTV will do so by using a "faux linear" presentation, which entails it becoming a "digital programmer," assembling its partners' shows into their own channelized formats (e.g. "The CSI Channel"), with traditional linear air times. For example, if you come to the site at 4pm, you'd see "what's on now" on multiple channels. At launch Mollie anticipates offering 10-15 channels, all on a revenue share basis with providers. This presentation approach is meant to appeal to mainstream users by providing a tangible link to a TV-oriented experience. If a user clicks to start watching, a linear "feed" will start playing, including ad breaks. However, TidalTV will also offer all programs on a full, on-demand basis as well.
But to illustrate how complicated the content acquisition terrain is for 3rd parties like TidalTV, consider Hulu, the NBC/FOX JV. It has insisted that prospective syndication partners take the Hulu player if they're to gain access to popular shows like "Heroes" and "24." Doing so could break TidalTV's user-friendly design. Mollie acknowledged this challenge, but felt confident that in examples like these, there should be adequate incentives to work out an arrangement. Then there's ABC, which to date has not pursued syndication aggressively. If it maintains its ABC.com centric approach, simply not making its programs available to 3rd parties, that leaves aggregators with obvious holes in their offerings. This would be especially challenging for a site like TidalTV, which appeals directly to mainstream users. Speaking generically, Mollie said that TidalTV's neutral "Switzerland" approach (i.e. no investments from media companies) should help in all of its content negotiations.
Driving traffic is another key issue. With other players in the market already, they've had a chance to build their traffic, though not necessarily in TidalTV's core target audience. For instance, Veoh alone says it's getting 20M+ unique visitors per month. To jumpstart traffic, Mollie said that TidalTV is prepared to fund an aggressive marketing plan, testing direct marketing, search, offline ads, outdoor, SEO, viral, PR and other tactics.
TidalTV expects to offer a geo-based limited beta in the Maryland, Virginia and DC area in late March, expanding to a national beta in mid-April. I'll be getting a peek at the beta product next week, so I'll have more to say then. Though it's still far too early to make a definitive assessment of TidalTV's chances of success, I like the fact that Mollie repeatedly uses the word "experimental" in her comments. That's a recognition of how early-stage this market space is and suggests TidalTV will stay flexible and open to all approaches to find success.
What do you think of TidalTV's chances? Post a comment and let everyone know!