Wednesday, March 17, 2010, 10:04 AM ET
|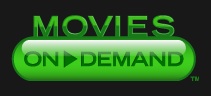 News this morning of a $30 million advertising campaign being launched by 8 Hollywood studios and 8 cable operators promoting "Movies on Demand" is fresh evidence that the battle over movie rentals is intensifying. According to the press release, the 12-week campaign, dubbed "The Video Store Just Moved In" is meant to raise consumer awareness of the convenience and affordability of renting movies on cable.
Cable Video-on-Demand (VOD) has been around for a long while (in fact 20 years ago my summer internship for Continental Cablevision was studying the ROIs for VOD's precursor, "Pay-per-view"). What's new more recently is the growth of so-called "day-and-date" availability - which means movies are released to VOD at the same time as they become available on DVD. The other recent phenomenon is the widespread adoption of digital set-top boxes and other technologies which makes selection, ordering and delivery easier than ever.
Day-and-date availability is a key competitive differentiator for cable vs. other options, though on the surface it seems somewhat incongruous that studios are on board with this considering their desire to protect DVD sales (this was the key goal of the 28-day "DVD sale" window Netflix and Warner Bros. recently created). Yet Kevin Tsujihara, president of Warner Bros. Home Entertainment Group said that apparently research has shown that simultaneous VOD release doesn't hurt DVD sales. All titles Warner Bros. releases to VOD this year will have day-and-date availability.
The day-and-date advantage is evident at least vs. Netflix for the 9 movies the press release cited as the opening slate being promoted: "Precious," "New Moon," "Ninja Assassin," "Pirate Radio," "Astro Boy," "Bandslam," "Did You Hear About the Morgans," Fantastic Mr. Fox" and "The Fourth Kind." A search on Netflix for the 9 revealed that 5 are listed as "Short wait," 1 becomes available on Mar 20th, 1 on Mar 23rd, and 2 on April 13th (none are available for streaming). However, it's a different story for Amazon - all of the cable VOD movies are currently available for rental from Amazon (except "Mr. Fox") and for purchase. The Amazon rental price is $3.99 for each, whereas the rental price from Comcast (my service provide) is $4.99.
For now anyway, it seems Hollywood studios have decided that cable VOD and online rental firms get day-and-date access, while subscription services like Netflix wait longer (btw Redbox too is being pushed into the "wait longer" category). According to the NY Times article, this is likely because VOD and online rental give studios a 65% share of revenue vs. lower percentages for other outlets.
For consumers, the cable VOD option is likely the most convenient and instantly gratifying. There's no new box to set up or pay for as with Roku, TiVo or another, which would be needed to access Amazon VOD, for example, on TV. For those that haven't bridged broadband to their TV with such a box or a direct connection, on-computer viewing only would be a limitation in the experience. Still, while the day-and-date option is key for those consumers who just have to see a particular title right then, because it's a la carte, it's a far more expensive option than a monthly Netflix subscription, which starts at $8.99/mo. Convenience clearly has its price.
Consumers aren't monolithic though; there isn't one right or wrong model. Each viewing option offers pros and cons and consumers will choose which one, given the particular moment or circumstance, best meets their needs. With the battle for movie rentals escalating, the real winner here looks like the consumer who is being presented more choices than ever.
What do you think? Post a comment now (no sign-in required).