Wednesday, February 11, 2015, 11:22 AM ET
|
There's no better illustration of the massive disruptive impact of OTT options like Netflix, Hulu and Amazon Prime than the decimation of kids-oriented cable TV networks currently playing out. According to Todd Juenger, senior analyst at Bernstein, whose weekly TV Audience Tracker (which is based on Nielsen data), I closely follow, viewership of kids cable TV networks is down 23% quarter-to-date in 2015 vs. the same period of 2014.

The trends are even worse. For the most recent week (ending Feb. 1st), viewership was down 28%, following the prior week when it was down 29%. These declines compare to the relatively more modest-looking Q4 '14 decline of 16.8% vs. Q4 '13. For the Feb. 1st week, all kids cable networks were down, with Nickelodeon losing the most - a whopping 44% of its prior year viewership, and Cartoon Network losing the least - 3% vs. the prior year. Every kids cable network Bernstein follows is down so far this year, except Cartoon, which is up 6%.
Kids cable networks are being ravaged by a combination of superior OTT options (both in user experience and content selection), rapid adoption of mobile and connected TV devices (which are kid-friendly) and massive shifts in consumer (i.e. kids') behaviors. All of these are occurring as kids' cable networks and studios continue to license their best content to OTT outlets (thus strengthening the competition), while providing sub-par viewer experiences of their own.

Perusing the impressive Kids and Family sections of Netflix, Hulu Plus and Amazon Prime Instant Video, the steep challenge kids' cable networks are up against is immediately evident. Netflix and Hulu Plus (which I subscribe to) have created kid-friendly, graphically-rich interfaces - which sometimes just use characters' images, not even program names. Programs load immediately and have easy controls for kids to handle.

More impressive is their binge-worthy content selections. Netflix offers many popular programs for younger kids such as "Curious George" (90 episodes), "Pokemon" (198 eps), "Ben 10" (52 eps) and "Dexter's Laboratory" (26 eps), along with dozens of movies. For older kids, there are Disney Channel favorites like "Good Luck Charlie" (100 eps) and "A.N.T. Farm" (64 eps).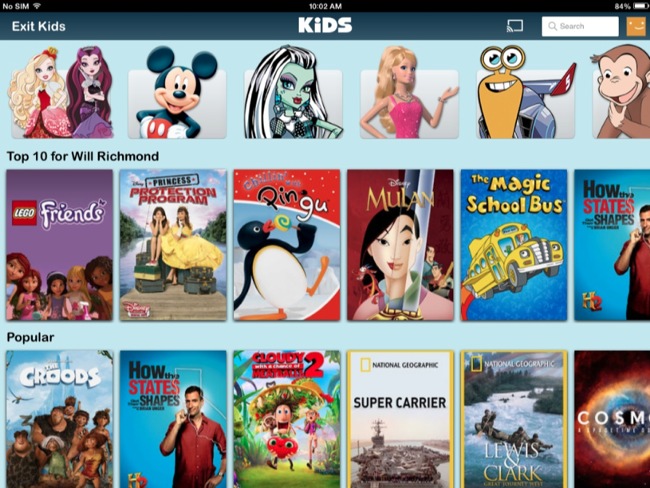 Meanwhile, Hulu Plus offers hits like "Arthur" (80 eps), "Caillou" (51 eps), "Adventures of Jimmy Neutron" (54 eps), "Sesame Street" (60 eps) and "Strawberry Shortcake" (36 eps), among others. It also offers a lot of these shows, and others, in Spanish.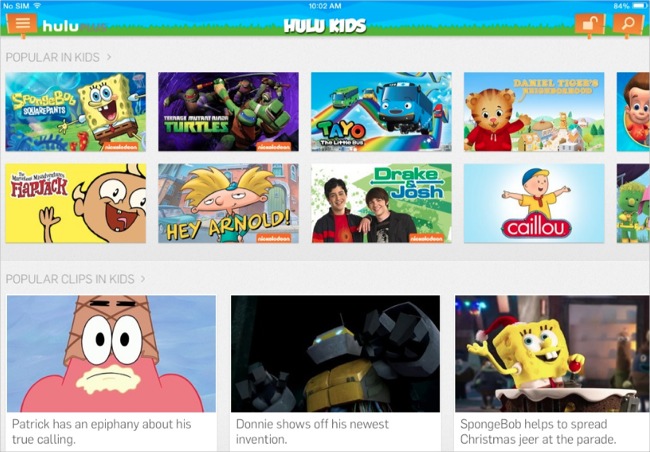 Finally, a quick look at Amazon Prime Instant Video reveals tons of episodes of other classic kids' shows like "Bob the Builder," "Thomas & Friends" and "Barney," among others.

Importantly, ALL of these programs are offered completely ad-free, thereby addressing one of the biggest concerns parents (especially of younger kids) have about allowing TV watching. In addition, kids' content is notoriously "evergreen" - today's 4 year-old has no idea he/she is watching a program made 3 years ago; it's still fresh and relevant. So OTT providers' content catalogs allow not just breadth of choice, but also binge-watching nirvana.

Given all of this, it's no wonder that I repeatedly hear parents of younger kids enthusiastically relay stories of their little Jake or Sophie grabbing the iPad/iPhone/Kindle/Roku and intuitively surfing Netflix/Hulu/Amazon to find their favorite shows. With the proliferation of larger screen mobile devices and easier-to-use connected TV devices, this has become a behavior pattern in tens of millions of households around the world.

The obvious, and rapidly emerging losers in all of this are kids cable TV networks, which for decades have relied on a straightforward linear model supported by targeted commercial interruptions from sugared cereal, toy and other companies trying to appeal to kids.

As the grim weekly audience data keeps coming in and the anytime/anywhere/any device world continues unfolding, that linear business model looks increasingly like a relic from another age. This in turn raises critical questions around what happens to advertising on kids cable networks and what's their place in the larger pay-TV bundle?

No question, kids cable networks are being rapidly disrupted. OTT providers have clearly recognized the big opportunity that kids programming represents and have invested in it significantly. They are now reaping the benefits.