Thursday, December 12, 2019, 8:52 AM ET
|
Hershey's, the iconic chocolate and candy maker, is going all in on Connected TV (CTV) and OTT (Over the Top), planning to increase its ad spending by 9x in 2020 vs its 2019. To do so it is partnering with SpotX as one of its media buying and demand facilitation partners. To learn more about Hershey's 2020 CTV/OTT strategy I interviewed Vinny Rinaldi, Head of Addressable Media and Technology for Hershey's and Cassidy Diamond, VP, Brand Partnerships for SpotX. Following is a slightly edited transcript.

VideoNuze: Hershey's is going "all in" on Over-the-Top (OTT) and Connected TV (CTV) advertising, intending to grow spending in these categories by 9x in 2020, compared to 2019. Why is Hershey's making this big shift?
Vinny Rinaldi: It's very simple, we're following the consumer. Our category is very easy, 98% of US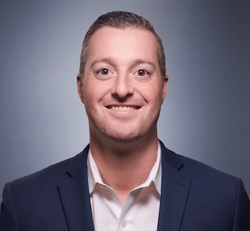 households eat chocolate, so we need to reach everybody. If we continue to buy linear television only, we're starting out 21% of the household population behind, according to a recent Roku study that identified 21% of households as non-linear watching households. If we cannot reach 21% of the population, we will have a hard time growing our Household Penetration, which will drive our business.

VN: Just to clarify, how do you distinguish between "OTT" and "CTV?"
VR: We've simplified every acronym under the sun and just separate linear and streaming. Within streaming is every acronym our industry has complicated the space with.

VN: What are the Key Performance Indicators (KPI's) you focus on with OTT/CTV advertising? Do these differ from traditional linear TV and/or digital ad buys? If so, how?
VR: We place all of our focus on reach, but not for guaranteed reach metrics. The more households we reach that are incremental to our linear TV buy, the more people who will buy our products that are new to brand or category. So when we look at our campaigns, we're constantly looking to find incremental reach and use measurement capabilities through either the streaming partners or Nielsen TAR studies.

VN: Do you think of OTT/CTV ads as lower funnel, upper funnel or both? Why?
VR: Both. All media is performance based as any time you have a KPI against media, you're expecting an outcome. Branding or Awareness is part of the consumer journey, but so is search, social and the open web.

VN: Does Hershey's also buy "Advanced TV" or "Addressable TV" ads (which are major initiatives by TV networks and pay-TV operators)? How do you compare and contrast ATV with OTT/CTV?
VR: See answer above. We lump Advanced TV into our streaming bucket. Any time we have an ability to use data to inform any impression we purchase, we consider it non-linear driven media buying.

VN: For ad buyers who are still learning about CTV/OTT, what are some of the "pro tips" you'd give them about what they need to know?
VR: Put yourself in a consumer's shoes and ask yourself the same question ad buyers are asking, Do you have any sort of streaming service? The answer is likely yes, but it doesn't mean EVERYONE is a cord cutter and cannot be reached through linear. As consumers continue to adopt more streaming services, Disney +, Amazon Prime, Apple +, the list keeps going and so will the ad opportunities. The future of TV is in a wireless world, so the more we figure out the kinks now, the better the future TV ecosystem will be for years to come.



VideoNuze: What are the specific roles SpotX plays in supporting Hershey's shift to OTT/CTV advertising?
Cassidy Diamond: SpotX provides Hershey's with access to premium digital video inventory from over 600+ media owners across all screens and streams. As a video-only platform with the deepest and broadest video supply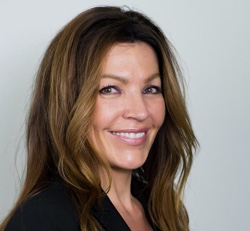 in the market, SpotX is in a unique position to offer demand facilitation services, providing the most optimized path to premium supply, in addition to data enablement, measurement, reporting services, as well as guidance on how and where to purchase media.

VN: Are you seeing other advertisers go "all in" on OTT/CTV like Hershey's or are they more of an early adopter?
CD: Yes. While we do see many brands and agencies shifting budgets to OTT, or planning to do so in 2020, Hershey's definitely stands out alongside a few select early adopters. They are committed to OTT because they recognize its full breadth of capabilities and are working in conjunction with SpotX to pull the trigger on OTT campaigns, whereas some advertisers are still learning how OTT can fit into their cross-screen approach.

VN: Do you see OTT/CTV ads being sold primarily on a direct basis (like traditional TV), or programmatically (like much of digital is sold)? What needs to occur for more OTT/CTV ads to be sold programmatically?
CD: SpotX offers programmatic infrastructure so we certainly see a tremendous amount of inventory being sold programmatically. While there are many direct-sold campaigns, "programmatic-first" advertisers with in-house teams prioritize investing in OTT to centralize media measurement and optimization. Advertisers have clear asks for more inventory to be moved into programmatic pipes outside of the upfronts, as well as a comprehensive third-party measurement solution.

Unlike what we have seen in the display and OLV ecosystems (where the open marketplace is still prevalent), the majority of programmatic OTT spend is in fact direct-sold in the sense that buyer and seller are transacting against a DealID that represents pre-negotiated deal terms. In other words, OTT is overwhelmingly direct-sold and the only question is whether a particular campaign will be executed as a traditional, IO-based deal or via a DealID.

Programmatic/DealID-based execution is clearly growing rapidly as a share of overall revenue, but we still see considerable variance across the ecosystem, with some media owners seemingly going "all in" on programmatic and others leaning more heavily on traditional sales. Notably, 2019 may have marked the beginning of a sea change, in that buyers are for the first time demanding (en masse) that even Upfront commitments are executed via programmatic (specifically, programmatic guaranteed). Assuming this trend holds, this is very significant given how much of overall OTT spend the upfronts represent.

We do see that programmatic guaranteed has some maturing to do (a common definition between buyer/seller, and technical enhancements to support more seamless execution, etc.) before it could replace traditional sales efforts at scale, but the ecosystem does seem to be moving quickly in this direction.

VN: How do you think measurement will work in OTT/CTV ads? Will there be a single currency like Nielsen in traditional TV, that will emerge?
CD: In many ways, we are still in the infancy stages of OTT and the industry continues to experiment with measurement solutions. Currently, there is no single solution that can compare apples to apples from linear TV to digital, and this is the real challenge for media buyers who are trying to justify their ad spend equally across devices.

In the future, it's possible that automatic content recognition (ACR) data may be the plausible, streamlined solution across both linear and digital TV primarily because it measures content that is "on the glass." Viewers have to opt-in to allow the device manufacturer to track content they are watching. Advertisers want glass-level measurement/ ACR data to come to fruition because it provides second-by-second feedback about campaign performance. Of course, with ACR data comes privacy concerns so it will be extremely important for the opt-in process to be buttoned up and seamless.

VN: How do you think the world of CTV advertising will change in the next year?
CD: At SpotX, we believe data activation will be the bedrock of OTT advertising in 2020 and a central tactic of advertisers' CTV investments. Brands wish to capture the full promise of OTT which includes audience segmentation, targeting, and insights. This will be enabled through ecosystems driven by device manufacturers such as Roku, Amazon, and Samsung, and their highly valuable audience data

Additionally, with more players entering the space, ad supported inventory fragmentation continues to increase. Brands will continue to be challenged where to allocate media budgets, all while managing frequency and measurement to truly scale.

VN: Thank you!