I was absolutely riveted by an article I read in this past Sunday's NY Times Magazine entitled "The Tell-All Campus Tour," about Unigo, a tiny startup which threatens major disruption to the college guidebook industry. In particular, the company's emphasis on user (i.e. college student) generated video caught my attention. It got me thinking again about the business value that "purpose-driven" UGV has when it is properly channeled.
I've touched on this theme in the past, with respect to brand marketers' UGV contests that have unleashed all kinds of "amateur" creativity (see "Baby Ruth Hits a Home Run..." or "And the Oscar Goes To...Dove"). These contests have demonstrated that, with the proper incentives, users' passions and video know-how can lead to really compelling results. Now, upon reading about Unigo, I've become further convinced that there are bona fide startup opportunities in leveraging purpose-driven UGV.
To put this in context, YouTube struck gold by enabling, for the first time, random, and largely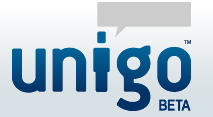 unmonetizable, user generated video. Now a new generation of startups like Unigo can build on the YouTube phenomenon by focusing on purpose-driven UGV. To succeed, I think these companies will have 3 common elements: a reasonably large existing market that can be disrupted through the use of purpose-driven video (mixed with other web 2.0 features), a critical mass of amateur video creators who are self-motivated to produce high-quality, authentic video, and a group of advertisers eager to reach targeted audiences through new alternatives to traditional channels.
That's a mouthful, so let me use Unigo to break this down a bit. For starters, the company was founded by a precocious 23 year-old whose can-do energy and deep understanding of the college market is equally matched by his lack of real-world experience and formal company financing. All of that illustrates lesson #1 for purpose-driven UGV entrepreneurs: the barriers to creating these kinds of startups is shockingly low.
Somewhat buried in the 3,400+ word article is what resonated for me: Unigo bought a hundred Flip video cameras ($90 apiece at Amazon, fyi) and strategically distributed them to students at over 100 campuses nationwide, with no clear instructions on what to do next. The resulting student-created videos (which are continually submitted) span the gamut from slice-of-life to panoramic to comedic to everything in between. Unigo features text-based student submissions and photos, which, when combined with the videos, form an unvarnished - and unprecedented - user-generated multimedia guide to the America's campuses.
Simply put, Unigo is a product created by the YouTube/Facebook generation for the YouTube/Facebook generation. It offers a simple, breakthrough value proposition that will no doubt attract a large audience. And that large audience will be extremely interesting to all manner of advertisers.
Unigo's business value could make it a TripAdvisor-like, must have resource that initially augments, but could eventually squeeze traditional guidebooks and ratings services. While it is still way too early to call Unigo a success by any traditional standards, the work it has done to date offers a fascinating window into the emerging purpose-driven UGV-centric business model. That makes it well worth keeping an eye on.
What do you think? Click here to post a comment.