Sunday, May 8, 2016, 10:59 PM ET
|
OpenSlate has released data revealing vastly different YouTube viewing for men vs. women. OpenSlate said that 62% of YouTube views by women aged 18-34 are in the Beauty & Style category, more than 10x the viewership of the next category, Health & Fitness, which had a 6% share.

The Beauty & Style category is dominated by Face & Body Care, which accounts for 40% of the views, followed by Make-Up & Cosmetics (34%) and Hair Care (13%). OpenSlate also found that Beauty & Style has the highest women 18-34 audience composition, followed by Food & Drink (38%) and Shopping (33%).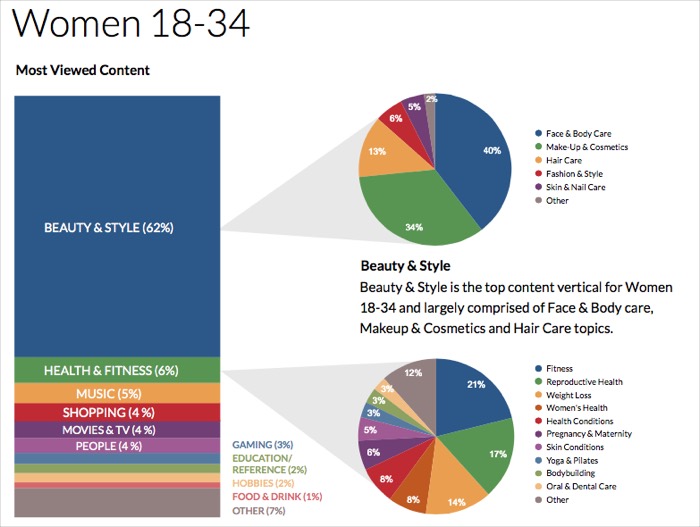 Conversely, for men age 18-34, gaming received 51% of all views, followed by music (15%) and moves & TV (12%). Within the gaming category, Shooter Games dwarfed other types, with a 38% share, followed by Other (11%) and Roleplaying Games (9%). OpenSlate revealed that 5 categories had 50% or higher men 18-34 audience composition: Technology (62%), Sports (60%), Gaming (59%), Education (51%) and Music (50%).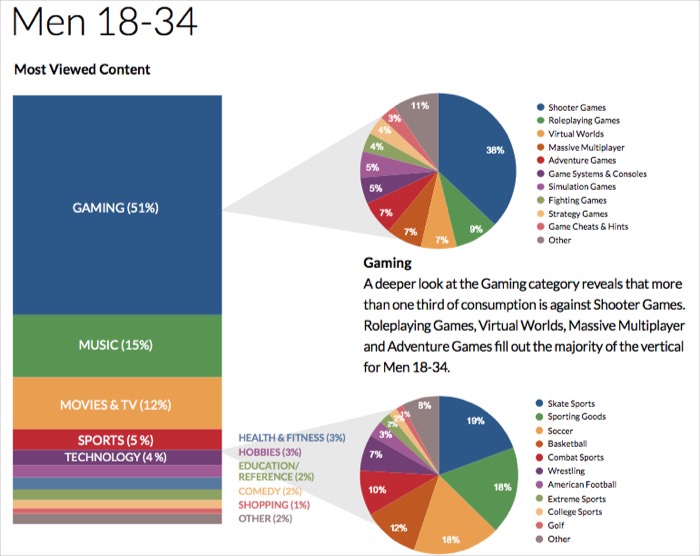 At YouTube's Broadcast NewFront last week, the company showed off the breadth of its content, and as always drew media buyers' attention mainly to its Google Preferred program. OpenSlate's data helps media buyers better understand the quality, brand safety and content relevance of both Google Preferred channels and also the myriad smaller creators that may also offer great targeted opportunities cost-effectively.