Tuesday, November 28, 2017, 10:04 AM ET
|
Join over 350 industry colleagues at our 3rd annual SHIFT // Programmatic Video & TV Ad Summit, tomorrow, Wednesday, November 29th in NYC.

Over 40 industry leaders will be speaking on 11 sessions, including A+E Networks, Amplifi, Bloomberg Media, Discovery, eMarketer, Fox Networks, Meredith, National Geographic, Publicis Media, Roku, Time, Turner, Vevo, Viacom, plus many others.

Our 2 amazing keynote guests are Mike Rosen, EVP, Portfolio Sales & Strategy, NBCUniversal, who will be interviewed by Matt Prohaska from Prohaska Consulting and Jon Stimmel, Chief Investment Officer, Universal McCann, who will be interviewed by Matt Spiegel, Managing Director, MediaLink.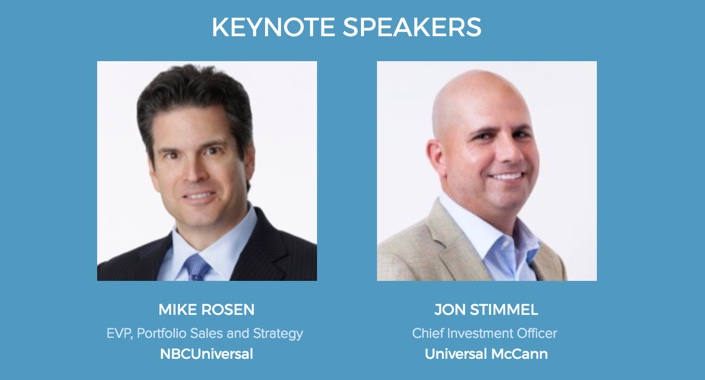 Overall, SHIFT promises to be a premier day of learning and networking.

All paid registrants are entered to win 1 of 3 Roku Ultra 4K players. Perfect for yourself or for a stocking stuffer gift this holiday season.

Many thanks to our 14 generous sponsors including Title Partner FreeWheel; Premier Partners SpotX, VertaMedia and Videology; Headline Partners 4C Insights, Beachfront Media, Brightcove, Cadent, Cedato, SintecMedia, Smart AdServer, Vemba; and Branding Partners Gotham Ads and Roku.

Learn more and register now!