Monday, April 20, 2020, 12:31 PM ET
|
Continuing our series of short interviews with industry leaders sharing their insights about the impact of the coronavirus, below is an exchange with Philip Inghelbrecht, Co-Founder and CEO of Tatari, a data and analytics provider for linear TV and OTT advertising. I hope these interviews are helping readers better understand the state of the market. Please also check out our Coronavirus Video Industry Research Hub, which I'm constantly updating with new industry data and reports.
VideoNuze: Can you briefly describe Tatari's value proposition and if/how it has changed due to the virus?

Philip Inghelbrecht: Tatari's unique value proposition is above all that we're a data-driven organization--focusing on media buying and measurement across linear and streaming TV. More than half of our staff is comprised of engineers, data scientists, and product focused employees. Tatari doesn't measure or buy the way an ad agency would (using GRPs). Instead, our team uses metrics like cost-per-install (CPI,) cost-per-view (CPV), and cost-per-action (CPA) that modern marketers use for digital channels.

The current pandemic has rapidly shifted the dynamics of TV pricing, and has created unique opportunities for advertisers who have the speed and agility to execute them. Tatari is able to adjust media plans quickly, often even on the same day, spotting market imbalances that present opportunities for our clients. For example, we have found that national-local linear spots have been driving more impressions (because of less "cover-ups") than expected because local advertisers have pulled out. We have seen regular "fire sales" of premium inventory at heavily discounted rates. These opportunities can only be uncovered if one is measuring and optimizing constantly, at a much faster pace than a traditional TV buy.

VideoNuze: Video streaming is surging, but many advertisers are pulling or postponing spending; how are you seeing these trends affect marketplace CPMs?

PI: Companies in "BEACH" industries (booking, entertainment, airlines, cruises, and hotels) have pulled out of both linear and streaming. Worse, linear networks have been forced to suddenly 'resell' inventory as sports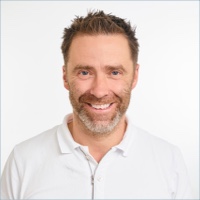 content evaporated overnight. This change led to massively lower pricing in the market (often 80-90% below rate card).

In streaming, viewership went up so significantly that it left publishers with more impressions than they could fill. Understanding this imbalance early on through our data science allowed us to lower streaming CPM's ~30% on average (or, same pricing but with free targeting).

VideoNuze: Are you seeing advertisers capitalize on marketplace changes? Are they making different uses of your data/analytics to better reach certain audiences?

PI: The lower CPMs, combined with much higher viewership, has created an ideal scenario for advertisers who are willing to follow data science and take advantage of opportunities. As a matter of fact, most of Tatari's clients have either held or increased TV investment in the last four weeks. At a high level, advertisers have purchased 'brand-like spots' (think: high reach) for a fraction of the cost of a DR campaign. This is really important for (smaller) brands who could not buy so much reach prior to COVID-19. They have now (often for the first time) created awareness and positioned themselves for consideration--something they couldn't have done before, and, in turn, their effective "conversion" has gone up "infinitely" (from nothing to some probability).

VideoNuze: Are you seeing any meaningful distinctions in ad buying behaviors happening right now by programming type, daypart, linear vs. connected TV, etc?

PI: We have seen a lot of mispricing between daypart segments. For example, daytime viewing was disproportionately up compared to prime time; yet pricing was not. In terms of overall behaviors, Tatari advertisers are purchasing across the spectrum; opening up the opportunity to buy into brand (per the above) is probably the most exciting evolution.

VideoNuze: What emerging trends are you seeing in how traditional brands vs. direct-to-consumer are reacting?

PI: DTC brands are more numbers-driven and agile. While traditional brands are stuck with budgets (and often non-preemptable buys or upfronts), DTC brands that work with Tatari get the same value, yet with full flexibility. Traditional brands are becoming more agile too and catching up to DTC brands. Tatari works with some of these brands including some product lines inside the P&G and Clorox families.

VideoNuze: As you look ahead to the gradual re-opening of the economy, how do you think the virus might impact targeted advertising longer-term?

PI: We definitely have big question marks ahead. Major programming including live events are cancelled. For example, the NBA rightfully halted play when the first player was diagnosed. The question is, what will they do if this happens again in November? Not to mention, we're heading into Q4 without upfronts in place. 2021 isn't boding to be great either with the possibility of no elections and Olympic uncertainty, etc. For advertisers, this could be an opportunity though.

Targeted TV advertising is going to continue to grow one way or the other, in programmatic buying for both digital and linear, with digital continuing to pick up steam. This pandemic has definitely accelerated the growth of streaming TV, and it's just a bit of wind in the programmatic sails.

VideoNuze: Thanks for your time and stay well.