Thursday, April 2, 2020, 12:53 PM ET
|
As part of VideoNuze's coverage of the virus's impact on the TV/video industries, we're publishing a series of short interviews with industry thought-leaders. The goal is to have them share relevant details of how their companies are experiencing the virus's impact, to help us all be better informed in our decision-making. Today's interview is with Joe Hirsch, CEO of SpringServe, a leading independent video ad platform. A few key takeaways from the interview: CTV is posting the biggest percentage growth, sports channel viewership is holding up, ad demand is dropping (consistent with IAB research) and publishers are digging into operations to squeeze out every dollar they can.

Read on for the full interview. And also check out our Coronavirus Video Industry Research Hub for more data and insights.

VideoNuze: Which categories of viewing are spiking as people are staying at home?
Joe Hirsch: News, Finance and Family Entertainment are the biggest beneficiaries we've been as more people are staying at home. All three of these categories are setting records for CTV/OTT viewing. On our platform all three of these are higher than 100% month-over-month and have been growing double digits every week. The growth is happening both in terms of new & concurrent viewers as well as time-spent-watching.

VideoNuze: Is CTV the biggest beneficiary? Are other platforms benefiting as well?

JH: CTV is posting the largest percentage growth, but we're seeing increases across desktop, mobile web and mobile in-app as well. We're seeing gains across two main categories on non-OTT. Gaming is up around 150% while finance is up around 200% over their average.

VideoNuze: How is this impacting sports-related content since there are no live sports currently being broadcast?

JH: This is one of the most surprising things we've seen. With no live sports and so many confined to their homes, we were expecting a sharp drop for the sports & outdoors channels. That hasn't happened. Some of these channels are even seeing modest gains in traffic, but at worst channel traffic has held flat. Now, these numbers might start decline as the moratorium of live sports draws on, but for now the category is showing a great deal of resiliency.

VideoNuze: Is advertiser demand rising to meet these new levels of viewership/inventory?

JH: It is not. The end of March saw average CPM prices are down, but fill rates in in CTV held up fairly well. Normally in the final days of the quarter, we see a significant boost in price and fill – we didn't see that during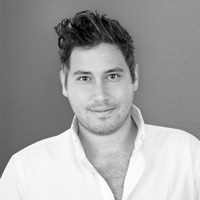 the last week of March so the fact that filled impressions held firm was probably due to the end of the quarter "bump." Early data from April 1st shows a beginning of month beginning of quarter impression drop of ~30%, in line with what our March polling suggested from the supply and demand side. The drop is not concentrated by device or category, it is an ebbing tide lowering all ships. Anecdotally, we have a video tag tester that is separate from our product so it doesn't require a login. It's widely used to test demand ad tags. The amount of tags we're seeing tested has dropped by about 30%.

VideoNuze: Can you say more about which categories of ad spending are actually up?

JH: There are some bright spots during the pullback. The consumer goods category is showing a lot of strength—no surprise there. Clothing retailers & financial service advertisers are showing some resiliency as well. We're also seeing a lot more support requests for direct response or performance-driven advertisers. Our OTT clients and their advertisers are rapidly switching to advertiser creatives that are focused on 1800 numbers and trackable URLs. Naturally, we are expecting to see more of this as pricing drops and brand dollars pull back. These price drops on broadcasters and publishers make their inventory more appealing to performance-focused advertisers.

VideoNuze: Are you seeing any impact to operations and infrastructure?

JH: These are some of the most interesting trends we are seeing. Ad trafficking & operations activity is way up as publishers prepare and respond to what might be an extended drop in advertiser demand. Every day, we're seeing record numbers of inventory A/B testing and optimization modifications. Developers and publishers that have been conservative and previously shied away from things like server-side header bidding are now flocking to it. They are going deeper into their accounts and testing often overlooked settings such as time-outs to find ways to bolster their revenues. There's much discussion and equal action around how to effectively manage floors, we are seeing aggressive experimentation in auction mechanics as publishers attempt to extract every penny from programmatic.

VideoNuze: Thanks and stay well!