Tuesday, May 13, 2014, 11:47 AM ET
|
Turner Broadcasting will provide Comcast with VOD and TV Everywhere access for some of its most popular programs across all of its cable networks, under a deal announced this morning. A significant aspect of the deal is that it gives Comcast rights not only to past seasons' episodes, but also to all current season episodes - what's known as "stacking rights." The deal is a big win for Comcast and also underscores the emergence of dynamic ad insertion in VOD/TVE streams as an important new revenue driver.
First, a quick overview of the stacking rights issue. As I explained last Fall, Netflix, which has spent big acquiring past seasons' episodes of popular TV programs (which have in-turn helped drive the binge-viewing phenomenon), has told studios that it will trim future deals by 20% or more if they permit TV networks who license their programs to provide full season rights to pay-TV operators for on-demand viewing. Netflix's rationale, which is understandable, is that these programs' value diminish when fully available first on VOD.

The tension is that pay-TV operators like Comcast have placed a huge emphasis on gaining broader content rights as they recognize their subscribers' desire for on-demand access and to help justify expensive bundles through improved VOD and TVE. Since cable TV networks receive huge carriage fees from operators, they're under major pressure to find ways to give operators better content rights (Vulture had a great article, highlighting how Turner was among the networks leading the fight with studios to gain improved rights to provide operators).

And that's what brings us back to the importance of dynamic ad insertion. Until relatively recently, advertising in VOD streams has been a completely broken experience. Viewers might see the same ad repeatedly, or see no ads at all. Targeting was non-existent and measurement impossible. It's been one of the eternal mysteries to me how operators have aggressively promoted VOD but then have done virtually nothing to monetize the views (the lack of monetization has of course stunted TV networks' willingness to embrace VOD).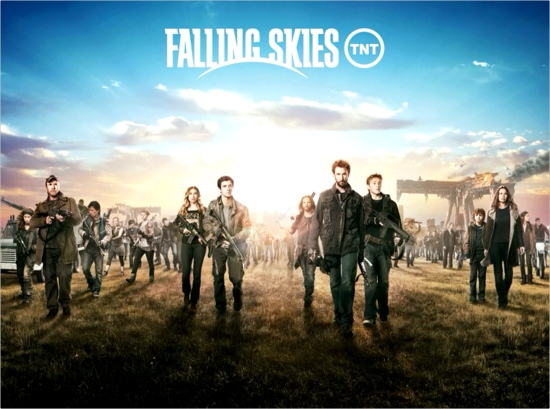 All of this is changing however, as dynamic ad insertion in VOD begins to take root and also to mirror sophisticated online video advertising. VOD is already huge for Comcast, with 400 million hours of viewership/month. As this new deal shows, networks like Turner are now able to sell dynamic ads to buyers increasingly hungry for targeting and hard-to-reach audiences. Since VOD ad inventory is still relatively scarce, my understanding is that it's also among the most expensive around today. The timing of the deal's announcement - during the upfronts - is of course not a coincidence.

In the new Turner-Comcast deal, Turner clearly came to the conclusion that between the increasing VOD advertising opportunity and the pressure to support Comcast's VOD/TVE goals, it was worth providing full current season/stacking rights, regardless of the Netflix/OTT downside risk.

It's too early to tell whether this is a harbinger of similar deals, but the emergence of dynamic VOD advertising looks well-positioned to become a key lever for pay-TV operators to gain expanded content rights and blunt some of Netflix and other OTT providers' appeal.