Yesterday I moderated a panel at the NATPE LATV Festival Digital Day entitled, "The Syndicated Video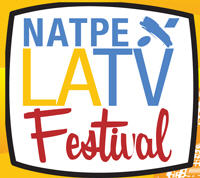 Economy: Expanding Broadband's Reach." The Syndicated Video Economy or SVE, is a concept I introduced back in March, to help articulate the trend toward widespread video distribution online, and the ecosystem of companies facilitating it.
The session was a unique opportunity to hear from four executives whose companies are very much on the front line of the trend toward syndication. They shared many insights based on their experiences, and I thought it would be worth passing on a synopsis of these today.
The four panelists were:
Greg Clayman, EVP, Digital Distribution and Business Development, MTV Networks
John Fitzpatrick, Director of Business Development, blip.tv
Jonathan Leess, President and General Manager, Digital Media Group, CBS Television Stations
Brian Shin, Founder and CEO, Visible Measures
Here are four key takeaways:
1. Syndication is required to capitalize on the significant fragmentation of online audiences. John summed this up well, suggesting that content creators need to think in terms of their "total potential audience," not just viewers that may come to their web sites. Particularly for established media companies, steeped in traditional destination-oriented, "must-see" mind-sets, this is a crucial point of adaptation to the online world. Jonathan's group gets this, as he reported 60% of its 25 million monthly are already coming from third parties.
2. Syndication is operationally complex. Jonathan made the point that, for all of syndication's appeal, it poses daunting tactical challenges, particularly with an "always-on" news gathering/dissemination ethos. Challenges he cited include integrating video players with partners' sites, implementing ad management across heterogeneous environments, distributing content correctly and promptly, measuring results and honoring financial obligations. Until the ecosystem of companies enabling the SVE significantly matures, scaling the model will cause ample headaches.
3. Retaining full control of advertising sales is crucial. While the SVE opens up new audiences, Greg reminded us that nobody is better equipped to sell MTV's inventory - wherever it may be generated - than MTV's own sales team. This is one of the reasons content providers seek to syndicate not just their video, but also their player as well. Jonathan echoed this point from the local perspective. Lack of tight advertising control leads to chaos for media buyers and sub-optimization of pricing. A bonus, as John pointed out, is that distributors will often be happy to just collect their revenue-sharing checks and not have to sell themselves.
4. Analytics are the ultimate key to fully exploiting the SVE. While traditional web analytics have focused on on-site performance, SVE analytics must encompass video performance over many distribution points. Brian noted that making sense of how a video performs in varying environments - and then adjusting ongoing syndication strategies accordingly - is necessary to optimize viewership across the total audience. Inevitably viewership and engagement will vary by distributor. Collecting, understanding and acting on the data optimizes syndication and monetization.
Ok, that's a mouthful. Like the panelists I remain optimistic about the SVE's potential, but I'm also clear-eyed about the challenges the SVE raises. I'll continue to track its progress and share findings.
What do you think? Post a comment now!
(Note, if you'd like to learn more about the SVE, and also hear from MTV's Greg Clayman, join me on August 6th for a complimentary webinar, hosted by Akamai. Click here to register.)