The latest battle over "retransmission consent" is now underway between Time Warner Cable and LIN TV. These fights crop up periodically, but what's different about this one is that TW is offering instructions to its customers for how to hook their PCs to their TVs so they can view LIN's prime-time programming from the applicable network affiliate's web site.
Time Warner has set up instructional sites, such as http://www.tellthetruthwluk.com/main.phpfor residents of the Green Bay, WI area affected by the outage. Prominently displayed at the site is a 3 minute video with the step-by-step instructions for connecting a PC to a TV. (As a sidenote, the video itself is a great example of a how-to broadband video, but I'd bet that it makes the process look far easier than it is likely to be for most average consumers).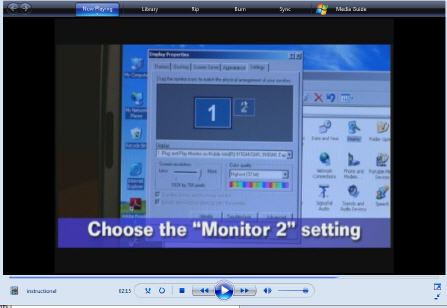 But the all-too-obvious question that I raise: once TW customers get the hookup working, how long will it take them to realize that by bypassing TW's service, some cable network programming can now also be viewed this way, and for free? TW may be inadvertently helping its own customers realize that the $40-$60/month or so they're paying TW may be avoidable.
To my knowledge, this is the first time in these regular retrans flareups involving broadcasters and cable

operators (mostly) that broadband has been injected into the mix. In these situations the warring companies usually focus on tactics like LIN offering a $50 credit to consumers to sign up for DISH satellite service or Time Warner handing out over 50,000 free antennas to its customers to receive LIN stations the pre-cable TV, over-the-air way.
But now, with broadband access to prime-time network programs rampant, cable operators have a new tactic to buttress their argument that these broadcast programs are available for free already, so they - and in turn the consumer - should not have to pay for them.
This situation underscores what I've been saying for a while: that broadcast networks' and local affiliates' strategic agendas are falling out of line, as the networks have embraced online delivery wholeheartedly and local stations are left without their historical de facto exclusivity to key prime-time programs.
Of course the root issue here is that local broadcasting is a business built on analog-determined geographic markets. With the advent of digital delivery over the Internet, the networks have increasingly realized that they can go direct to their target audiences. Sometimes they've been friendlier to their local affiliates by giving them some branding or cutting them in on the ad revenues. Yet long-term, the schism between networks and local affiliates seems inevitable. That means that these retransmission fights are bound to only get nastier in the future.
(Note: I'll have Peter Stern, Time Warner Cable's EVP of Product and Strategy on my Nov. 10th Broadband Video Leadership Panel in Boston, "How to Profit from Broadband Video's Disruptive Impact." Click here for early bird registration and information.)
What do you think? Post a comment now.