Thursday, February 24, 2011, 9:37 AM ET
|
In another sign of how online video platforms (OVPs) are expanding the scope of their management and publishing services, this morning thePlatform is announcing a multi-year deal to power the big Australian telco Telstra's multi-screen BigPond TV service for TVs, set-top boxes and the web. The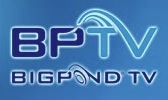 announcement follows news earlier this week that Ooyala will be supporting Yahoo! Japan's multi-screen video efforts and that Brightcove has integrated with LG connected Smart TVs for direct publishing. Marty Roberts, thePlatform's VP of Sales and Marketing caught me up on the BigPond details yesterday.
The central component of BigPond TV, which Telstra announced last June, is what the company calls the "T-Box," a hybrid IP set-top box from Netgem that handles both linear channels and on-demand video. Telstra is promoting the T-Box in its bundles and it is meant to replace traditional set-tops over time. Importantly, Telstra doesn't impose any consumption caps for online video viewing via the Telstra broadband ISP. In addition to the T-Box, Telstra is also delivering the full BigPond TV service to connected TV and Blu-ray players from LG and Samsung. Telstra's goal is to have content selection on the T-Box, connected devices and online be completely synched up. For now mobile options, like an iPad or Android app aren't available, but they'll be coming soon.
thePlatform has powered on-demand video on the BigPond online portal for sometime, but what's new and different in the T-Box implementation is that thePlatform is managing and authenticating the linear streams as well, the first time thePlatform has done so. Marty explained that with the higher expectations that viewers have for linear TV (e.g. instant on, reliable delivery, etc.), thePlatform has faced more arduous requirements than it has in the past. thePlatform manages all of the customer authentication and security, plus the messaging to Telstra's CDN, which is Cisco EDS plus SeaChange and Alcatel-Lucent video servers.
thePlatform is also powering the interactive program guide for the T-Box, by accepting feeds of schedule information, metadata and box art directly from the TV networks and online sources themselves. thePlatform then pushes this information into a presentation layer that an Australian design firm created for Telstra for both the T-Box and online portal. Marty noted that this approach gives Telstra a lot more flexibility to update and modify the guide across all the various platforms. In addition to providing this guide service itself for BigPond TV, thePlatform can also work with 3rd parties like Rovi and others.
Because of the guide approach, Marty said thePlatform is also getting some side marketing benefits from the BigPond TV implementation. Since all content providers get a free mpx account from thePlatform, they are being exposed to its capabilities, softening the ground for thePlatform's sales team to begin more substantive product discussions. Marty thinks of this as an upside "network effect" (the more service providers using thePlatform, the more content providers get exposed, the more likely they come on board, making future service provider wins easier, etc.), making the BigPond TV deal even more attractive.
Stepping back, the BigPond TV T-Box and connected device rollout is further proof of how TV and online video are melding to deliver new unified experiences to consumers. Rather than TV and online being a zero sum dynamic where one substitutes for another - as has often been posited in the media - BigPond TV, and other services, show how they can actually be complimentary. That's also very good news for OVPs like thePlatform, which are increasingly going to be called upon to help deliver integrated experiences across devices, using the same underlying management systems and data.
What do you think? Post a comment now (no sign-in required).
(Note- thePlatform is a VideoNuze sponsor.)