Tuesday, May 5, 2020, 12:47 PM ET
|
Next up in our ongoing series of short interviews with industry thought-leaders about the pandemic's impact is a Q&A with John Chapman, who is CTO and Fellow of Cisco's Cable Access business. John is uniquely positioned to understand how cable TV's broadband Internet access networks have performed recently given the unprecedented streaming traffic created by stay-at-home rules. Q1 results have shown a surge in broadband subscribers and the service tiers they're subscribing to.

VideoNuze: With millions of people working at home, videoconferencing and streaming video, what has it all meant to cable broadband service providers in terms of network usage growth rates?
John Chapman: Cable plants and operators have shown resilience and adaptability during these unprecedented times. In just a matter of weeks during March, we saw a year's worth of growth in traffic! Here at Cisco, Webex traffic grew 2.5 times in the Americas and four times in Europe, and AT&T has seen a 700 percent increase in SD-WAN connections.

With peak load shifting from nighttime to all day, cable plants have reacted well. Cable industry operators have eliminated bandwidth caps and introduced low-income internet tiers for broader access. It all starts with building a robust internet, and service providers have done a great job at that over the last few years.

VideoNuze: Anecdotally, it seems like networks have held up pretty well so far. How have they performed from your perspective?

JC: Connectivity is moving from being a nice-to-have to essential for nearly the entire globe. With the majority of people spending their day at home, we are getting a glimpse into the internet for the future, today. Network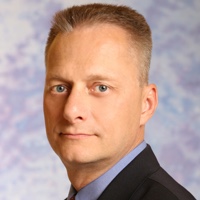 providers have done an extraordinary job these past few months, as cable traffic saw increases as high 40 percent here in the U.S. and 90 percent in the United Kingdom.

We are hearing from our customers at this point in time that they are effectively load balancing their traffic across as many peering points as possible to ensure seamless, continued service without interruption. I am proud of the work our entire team of Internet service providers and their vendors have done in building a robust Internet.

VideoNuze: What is this attributable to? Are there certain investments broadband providers have made over the years that have proven to be pivotal during the current crisis?

JC: Service providers and enterprises have been investing heavily into 5G over the last few years, and the surge in network and broadband traffic has given us a glimpse into what the new 5G norm and future of the internet looks like.

Cisco is focusing on moving towards a software-based, automated future -- spanning from the cable access network to the core of internet infrastructure -- that allows our customers to buildout for physical capacity, and then "turn on" or activate more ports as they need them with a click of a mouse. This helps service providers rapidly and easily expand their infrastructure capabilities if and when they need to.

VideoNuze: A number of big video services like YouTube and Netflix have reduced their bit rates by 25%. How much has this helped broadband providers maintain network delivery quality?

JC: We are seeing the 'busy hours' change from Friday and Saturday evenings to 11-14 hours a day with kids and others at home during the daytime using streaming services. This change doesn't drive significant impact on the network, and even if the busy hours were to exceed 30-50% more traffic, most internet infrastructure could handle it.

Most major entertainment streaming service companies have been public about adjusting for or 'turning down' their level of video quality to adjust for spikes during the network busy times and lower bandwidth constraints. It seems people are willing to accept lower video picture quality vs. freezing or pausing of what they are watching.

VideoNuze: As you look ahead, are there any specific applications that you think could become problematic for networks to handle?

JC: Traffic to the cloud can create challenges, but we haven't heard any issues with this from our customers at this time.

Interestingly enough, the biggest upstream bandwidth draw service providers are seeing right now are applications such as home security cameras, front door cameras and other IP-based home security systems that are connected to the cloud 24/7. Cloud gaming and VR traffic being detrimental to the network is a common misconception, but nothing to worry about in the long run. If the times comes where we need to solve bandwidth concerns, service providers can add more CDNs (content delivery network gear) to prevent peering points from being overloaded.

VideoNuze: Thank you and stay well!