The great Super Bowl game last night was once again not matched by the quality of the ads, at least when viewed for how well they leveraged online video. For several years now, I've been arguing that the $2.5-3 million that advertisers spend on their 30 second Super Bowl spots could yield a far higher ROI if they figured out how to extend their experiences through online video. So once again this year I've reviewed all of the Super Bowl ads - not for how funny, creative or gross they were - but for how well they took advantage of the benefits online video offers.
First, some basic stats: of the 58 ads that ran during the game last night (which I viewed this morning at CBSSports.com), 38 of them were tagged with a URL and 20 were not. On a percentage basis that's about equal to last year, when 37 of the 56 ads carried a URL. Of the 38 ads with a URL, only 4 of them explicitly urged the viewer to see more or watch more at their web sites: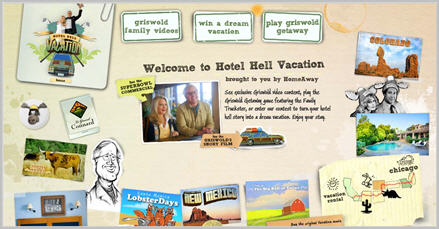 Outside of these four, a handful of others are on my honorable mention list. From a user involvement standpoint,
CareerBuilder's
provocative ad with workers walking around in their underwear (which was the result of its "Hire My TV Ad" contest) was a winner and built on the success
Doritos
has had with its own $1 million user-generated
contest
. Monster.com has an interesting engagement opportunity at its site, allowing users to create their own "
Fiddle a Friend
" music videos with their violin-playing beaver. Speaking of animals, you had to love Bridgestone Tires' "
Whale of a Tale
" ad featuring 3 guys trying to drive a whale back to the ocean - Bridgestone makes behind the scenes clips
here
.
For more behind the scenes, Dove's new Men Care line features an interview with MVP Drew Brees, who's also shown lathering up in the shower (a blatant pitch to women as well as men). E-Trade was back with its talking babies, but this year with a twist, allowing site visitors to send their own "Baby Mail" emails. The new Honda Accord Crosstour features a well-produced video of the car, though no mention of the video is made in its game ad. And how about the futuristic Vizio ad trumpeting its Internet-connected TVs? It's surely a sign of many more connected device ads to come in future years.
Lastly, a few real misses. First up, what's the deal with Budweiser? It ran 9 ads and not one of them carried a URL. These folks are mistaken in thinking that viewers wouldn't be interested in more about the Clydesdales on the web. Beyond the horses, it would have been cool to learn more about how Bud made the human bridge ad, or did the voice effects in the T-Pain spot. Ditto for Denny's which was promoting its Grand Slam breakfast hard, but didn't do any web tie-ins. The movie ads make me nuts too. They roll the credits so fast at the end of the ad and the text is so small that it's nearly impossible to find a URL to learn more about the movie, even if you wanted to.
The Super Bowl is the biggest event on the sports and advertising calendars, yet as evidenced by this year's performance, most brands and agency creative types still don't fully understand the power of online video. Sure, the post-game galleries drive millions of additional views, but I continue to contend they could be so much more. Oh well, onto Super Bowl XLV.
What do you think? Post a comment now (no sign-in required).