Monday, December 7, 2009, 9:48 AM ET
|
It's hard not to be fascinated by the Tiger Woods "transgressions" scandal and the drip-drip-drip revelations that are keeping the story alive. Amid the hubbub, the big mystery remains what actually happened on the fateful night that Tiger plowed his Escalade into a neighbor's fire hydrant and tree.
As the NY Times reported over the weekend, the animation unit of the Taiwanese "infotainment" newspaper Apple Daily (owned by Hong Kong-based media company Next Media) has created an animated video re-enactment of the events. The video is available on YouTube, where it has already drawn 2 million+ views. Non-Chinese speakers are out of luck on what the narrator's saying, but the animation provides the gist. As many suspect to be the case, there's Elin chasing Tiger's car down the street bashing its rear window with a golf club, causing a distracted Tiger to lose control and run off the road.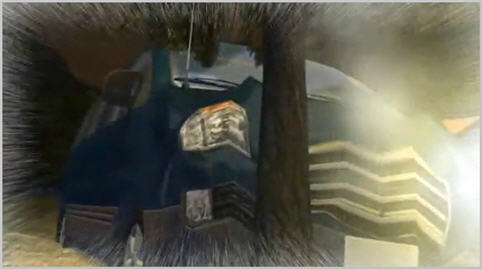 Compared to animated feature films, the quality is pretty amateurish. But that's the least of its problems; more significant is that the events shown are not based on the police reports or known facts, but rather on the animators' conception of what happened. So while Daisy Li, the Apple Daily manager overseeing the animated videos is quoted as saying that the idea of the animated videos is to make news more accessible to young people who don't like to read newspapers, by any standard, the video cannot be considered a journalistic pursuit.
Notwithstanding, the significance of the Tiger animated video and the whole idea of animated video re-enactments in general is that they have the potential to hugely influence public opinion about actual news events. By publishing videos like this to sites such as YouTube that have global reach, non-journalistic animators can vie with bona fide news outlets to inform audiences. For purists that will feel alarming, though it should be remembered that this is hardly the first time performance has influenced opinion - consider for example, that many people formed an opinion of Sarah Palin last year not on her remarks, but on Tina Fey's imitation of them on SNL.
Whether it is fact, fiction or something in between, video's power lies in its ability to tell a story better than any other medium. The animators at Apple Daily appear to understand this, as will others who will inevitably try to emulate their success. Audiences beware.
What do you think? Post a comment now.