Thursday, March 29, 2018, 10:20 AM ET
|
MobiTV has been around for a while, starting out as a way of offering TV on mobile devices, but more recently helping pay-TV operators deliver their services via apps, without set-top boxes. To learn more about MobiTV's strategy and where it fits in the fast-changing landscape, I recently interviewed company CEO Charlie Nooney. The transcript follows.

VideoNuze: Explain what MobiTV does and how you fit into the pay-TV ecosystem?

Charlie Nooney: MobiTV offers small to medium-sized cable providers, app-based TV software as a solution to cut cable set-top boxes. This mobile streaming software allows these cable companies to stay competitive in their markets as maintaining cable boxes are expensive and it cuts costs for them. We also hope to "outfinity" larger cable providers like Xfinity and Comcast, with our solution. Additionally, we were the first company to offer streaming Pay TV software, which is a fun fact that helps us stand out in the industry.
VideoNuze: What do you see as the hottest pay-TV industry trends?

CN: I would say there are two areas: The first is user experience. The competitive nature that has begun to characterize the landscape has made innovation and user experience table stakes the expectation of the end user has increased as choices increase. The second is the cost of delivery. The proliferation of app- based solution and the continued pressure of cost containment, means that broadband and cable providers cannot continue to operate at an infrastructure disadvantage.

VideoNuze: MobiTV recently struck a deal with NCTC to assist smaller pay-TV operators. How will
you help these companies?

CN: To be clear, this is not simply a small system solution. Regardless of size, operators are facing the same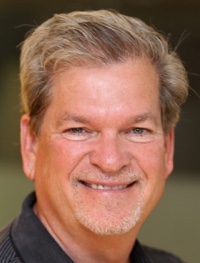 competitive threats. Our solution is unique in that we offer the service either in-network or as a managed service. Therefore, we provide flexibility and accessibility regardless of size. We provide constant benefits in three key areas: cost, experience, and analytics.

VideoNuze: You're skeptical about the role of traditional set-top boxes, yet big pay-TV operators continue to invest in them. How do you see set-tops' role in a world where connected TV devices are proliferating?

CN: I think we are in the middle of a transition and the box will play a role, depending on the manufactures willingness and ability to adapt. I don't think we will see traditional STB in the market within the next five years. I also believe that most providers are now broadband providers first and pay-tv providers second. IPTV solutions are designed to succeed in the new world order.

VideoNuze: You're bullish on 5G. What do you see as the timeline for scaled rollouts and what will the impact be?

CN: Next year we will begin seeing this as a key part of the landscape, once standards are solidified. We feel the biggest strength of our offering is that it future proofs operators in a world of 5G, as well as 4K and beyond.

VideoNuze: Apple's CEO Tim Cook famously said "The future of TV is apps." I see you agree. Can you help us understand why?

CN: You fish where the fish are and this is how content is being consumed. It will get back to the issues of experience and flexibility. It's essential for this new world to react and move quickly, and app-based solution allows for both. Also, personalization and portability are better served and most of all, if you are not providing an app-based solution you are at a disadvantage on delivery.

VideoNuze: Look out 2-3 years. What's the biggest industry change we'll be surprised by?

CN: I believe the next 24 months are going to mission-critical of people understanding the challenge and the need to complete. The bundling of content and internet that's happening in the marketplace underlies this urgency. What evolves over the next ten years will be driven by a generation that demands a better, faster and cheaper user experience. The changes will not be for the faint of heart.