Wednesday, October 2, 2013, 9:18 AM ET
|
TV powerhouse FremantleMedia has launched a new mobile video app for its hit show Family Feud, available for iOS and Android devices. The app was built using Beachfront Media's Beachfront Builder technology and is being monetized via the company's Beachfront.io platform. The app offers dozens of short highlight clips categorized into channels such as Greatest Hits, Rated R, Interesting Answers, etc. FremantleMedia's Nicholas Dale said the app is meant to "connect with viewers in new ways and create engaging experiences in a multiplatform world."

Beachfront's CEO Frank Sinton told me in a briefing that a key part of FremantleMedia's decision to build its own app was to gain more control and improve the user experience vs. existing mobile viewing on YouTube and also to better monetize viewership. FremantleMedia will now funnel more of its mobile viewership to its own app.
Frank said that Beachfront.io, announced last May, was an important part of winning the FremantleMedia opportunity. Beachfront.io provides content providers extensive mobile ad management. Though the Family Feud app is currently ad-free, Frank said that when ready, Fremantle can tap into Beachfront's marketplace or other demand-side sources, including direct sales. Beachfront.io lets customers set targeting, frequency capping, formats and other parameters and include interactive features. Previously Frank has told me that a differentiator is that ads are served in sub-milliseconds to multiple platforms.
Frank believes that as more content providers put a premium on investing in and delivering top-notch mobile video experiences, they'll look to fully monetize their viewership. Beachfront is positioning itself to provide both the app building tools and the monetization platform to be a full solution for content providers going mobile.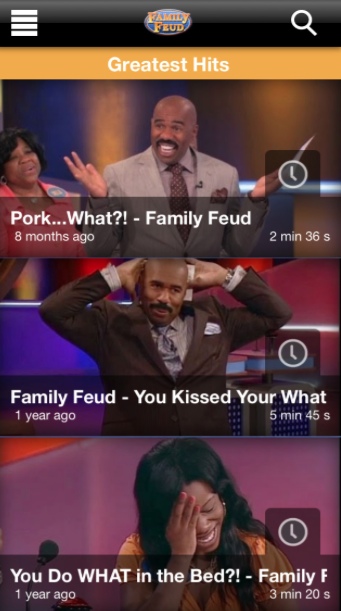 (Note Beachfront Media is a VideoNuze sponsor.)