EveryZing, the search and publishing technology firm, is announcing this morning that it has raised a third round of $8.25M from GE/NBC's Peacock Equity Fund and existing investors, bringing its total funding to date to $22M. In conjunction with the funding NBC Universal will integrate EveryZing's four products into NBC's Media Works platform for deployment across all of NBCU's online properties. Tom Wilde, EveryZing's CEO confirmed it was a flat round and gave me some further details last Friday.
Tom believes that EveryZing is the only 3rd party technology provider that has been integrated across Media Works. This has two key benefits - first, it means EveryZing's products will be readily available to all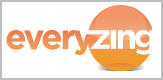 NBCU properties, thereby minimizing upfront work involved with each successive deployment. And second, the pre-negotiated pricing and standing purchase order means individual properties (and EveryZing) will avoid time-consuming negotiations each time around.
I've been bullish on EveryZing in the past (here and here) as I think their focus on generating metadata for and indexing all content forms (video, audio, text and image) allows content providers to leverage consumers' huge adoption of search. With respect to video specifically, I've long thought that one of the key inhibitors of online viewership has simply been lack of robust discovery in traditional search environments (e.g. Google, Yahoo, etc.). EveryZing addresses this, essentially merging video's surging popularity with search's universal acceptance. One other key benefit this leads to is enhanced targetability of ads.
Tom's been an evangelist on these fronts, recently publishing "Is Your SEM Strategy Ready for Web 3.0," which makes very salient points about how content consumption is shifting from a traditional "container" paradigm to new "objects" paradigm. In the old model, content providers packaged their works into discreet units (e.g. newspapers, albums, etc.). More recently though the content itself has atomized into "objects", which consumers in turn package themselves (e.g. playlists, RSS feeds, etc.). Lacking their historical packaging heft, content providers must find new ways to associate objects, lest many be left undiscovered, and therefore unmonetized.
Tom explained how this notion is at play in the NBC deal. Obviously NBC has a sprawling content empire, which it wants to fully expose across all of its disparate audiences. But until now, even clearly related content hasn't always been shared with users. Worse, this means that interested ad dollars may not be able to find enough inventory to be allocated against, leaving money on the table.
With EveryZing, NBC's goal is to be able to describe and index all of its content, allowing it to drive improved discovery and monetization. In the non-linear video-on-demand world that defines the broadband video experience, my sense is that these capabilities will become more and more valuable.
What do you think? Post a comment now.