EveryZing, the search and publishing technology firm, is announcing this morning that it has been chosen by FOXNews.com and FOXBusiness.com to power universal search for both sites. The deal means that current and archived videos, podcasts, articles and images on each site will be indexed and presented online using EveryZing's SaaS-based Universal Search Solution. The two FOX implementations are great examples of how EveryZing can cohesively present various media formats to benefit both the user and content provider. Tom Wilde, EveryZing's CEO walked me through the FOX implementations last Friday.
The starting point for content providers working with EveryZing is to have their content indexed, transcribed and tagged by the EveryZing system. For the FOX sites that meant millions of content objects,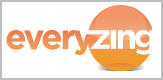 EveryZing's largest implementation to date. From the user's standpoint, the most compelling thing about EveryZing is the control and flexibility it allows to pull out of the index just the results desired and in the preferred media format.
For example, if you start a search with "Stimulus" you're presented with results ordered by relevancy. But if you select to filter by video, then you see just videos tied to the topic. Each video is presented with time stamps you can roll over to see the sentence in which the search term was used. Clicking on that time stamp takes you to that specific point in the video. Other time stamps are presented in the video clip as well, for easy jumping.
Conversely, if you're interested in a comprehensive package of all results tied to the keyword, EveryZing offers related "universal topic pages." So for "stimulus," the two related topic pages are "Stimulus Package" and "Economic Stimulus." Click on either and you'll see all results for these terms. A topic page is EveryZing's way of grouping all related assets onto one page, which enhances discoverability by search engines and engagement by users. On the "Stimulus Package" topic page, you can drill down by media type (e.g. video, story, blogs). You're also presented with a dynamically-upated list of related topics. For the two FOX sites, EveryZing has created 3,500 topic pages, along with 125,000 video landing pages. EveryZing also enables promotions of specific on-air shows that are related to the topic, a great tool for boosting visibility and audience.
With EveryZing's SaaS approach, the FOX sites are not hosting any EveryZing software. Instead, FOX has created the search results page templates, and when a user runs a search, the results are published by EveryZing into these templates and served (along with the videos themselves) by Akamai, which is FOX's CDN. EveryZing's model is to be paid a monthly fee on the basis of how much content it indexes and how many hits to the database are generated. All activity should result in another ad opportunity for the content provider, so as long as the content provider can sell its ad inventory, the model should be positive.
I've been bullish on EveryZing for sometime (see here and here) because it exposes content providers' burgeoning volume of video content to their users' well-established search behavior patterns. Importantly, by blending video with other media formats, EveryZing allows users to decide what format they want to engage with at that particular time. Because no two user experiences are ever the same and more and more content providers are utilizing different media formats, I see EveryZing's approach only increasing in value.
What do you think? Post a comment now.