Clearleap, a web-based TV technology platform, is integrating with set-top box maker Pace to enable pay-TV operators to manage and deliver VOD through broadband, alongside traditionally delivered linear channels. By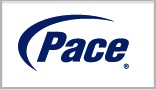 shifting VOD to a web-based model, pay-TV operators are able to lower the cost and complexity of on-demand, while opening up far more content choices to consumers in a friendlier UI. In addition, broadband VOD allows pay-TV operators to align their VOD libraries and interactive elements between the TV and other connected and mobile devices where video is increasingly available.
The Clearleap-Pace initiative follows news just last week that thePlatform is managing Telstra's BigPond TV, where linear channels are being offered in conjunction with broadband VOD to hybrid set-top boxes from Netgem. Clearleap itself announced last summer an integration with Roku which lets pay-TV operators deliver VOD to these inexpensive devices, a plan that could be particularly effective for 2nd and 3rd room implementations. Pay-TV operators' shifting approaches to set-top boxes are playing out in real-time, as evidenced by the anemic sales of traditional set-top makers like Cisco.
Stepping back, these efforts - and others yet to come - signal an important architectural change pay-TV operators will likely be undergoing in the years ahead, moving from a traditional video delivery approach involving closed set-top boxes to one where standardized, web-based technologies are integrated to drive more video choice and lower costs. Pay-TV operators are in a very strong position to deliver compelling 3 screen experiences, but aligning what they can do online and in mobile with what they can do on TVs, via updated set-top boxes, is crucial to their competitiveness.
What do you think? Post a comment now (no sign-in required).