Monday, November 3, 2014, 9:06 AM ET
|
Discovery and analytics provider Rovi has announced its acquisition of Fanhattan, a startup offering cloud-based discovery solutions as well as the innovative Fan TV connected TV device. Fanhattan combines live TV, VOD and OTT in one search experience powered from the cloud, which is available to viewers either through the web, an iOS device or the Fan TV.

Omar Javaid, SVP/GM of Rovi's Discovery group told me the primary motivation for the deal was Fanhattan's cloud-based unified discovery technology, its team and the products. Fanhattan augments Rovi's existing next-generation discovery products. Rovi's customers include many pay-TV operators (Charter, Dish, etc.), device manufacturers (Apple, Samsung, Sharp, etc.) and online entertainment services (Shazam, Facebook, MTV, etc.).
Omar said that Rovi intends to continue the Fan TV device, though it's evaluating the best future options, including offering it to pay-TV operators and how it's purchased. To date Time Warner Cable is the only pay-TV operator that has been announced as a partner for Fan TV, though it remains to be seen what happens with that deal if the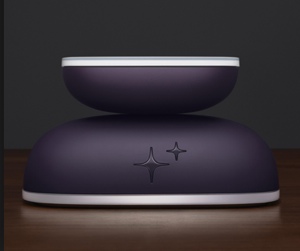 Comcast acquisition is concluded (Cox also conducted a brief trial with Fan TV). Rovi believes it can accelerate Fan TV's market adoption.

The deal is another part of the larger trend around linear TV and VOD being integrated with OTT and the central role the cloud and data will play in enabling this. The Rovi-Fanhattan deal echoes TiVo's acquisition of cloud-based content discovery provider Digitalsmiths earlier this year, which was driven by similar considerations. Rovi also acquired Veveo earlier this year to bolster its search and recommendations.

Not only is it essential for pay-TV operators to provide better discovery for their own services, but as they conclude that integrating OTT sources and enabling more connected devices is an imperative, they'll need to span discovery to these sources/devices as well. Rovi, TiVo and no doubt others to come are positioning themselves for this opportunity.