Thursday, December 17, 2009, 9:17 AM ET
|
Simon Fuller's 19 Entertainment announced a new reality series yesterday, "If I Can Dream" which will rely on streaming, mobile and social media to dramatically enhance audience engagement. "If I Can Dream" will follow five young actors as they pursue Hollywood fame and fortune. The series will be distributed on its own site and through Hulu, MySpace, Clear Channel and others.
While the show will have a traditional 30 minute television-show format, it's clear that Fuller plans to use technology to differentiate the show from the myriad other reality offerings. All of the actors' moves will be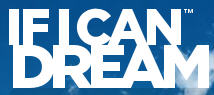 streamed live using new sensor technology and audiences will interact with the actors via text, blogs, Twitter, MySpace and other in real-time. For sponsors Pepsi and Ford, we'll no doubt see new brand engagement opportunities. Some of this has already been done with other shows, but Fuller appears to be looking to take it to a whole new level.
Hulu's role is also intriguing. I haven't thought of Hulu as having a place in broadband-only original productions, but as I consider this move, it makes sense. Though deal terms were not disclosed, Hulu is likely putting up no money, and is instead bringing its substantial traffic and promotional capabilities to the partnership. It costs Hulu nothing to give "If I Can Dream" visibility on the site, so it's in a strong position to help establish the show. With the company's reach into brands and agencies it can sell ads without bumping into broadcast networks' sales reps.
It will be interesting to see how "If I Can Dream" unfolds. All the technology in the world can't make a show compelling, but with "American Idol" and "So You Think You Can Dance" to his credit, Fuller clearly knows what goes into making a hit. And the trailer looks pretty good. Layer on the audience engagement and this could be the start of an exciting new programming model.
What do you think? Post a comment now.